Majestic Theatre Dallas | Dallas, Texas
EVENT CANCELLED. Please contact your ticket point of purchase to claim a refund on your tickets.
Welcome to the Leyendas Legendarias (Legendary Legends)! Latin America's number 1 comedy podcast is coming to the stage in North America! On Friday 2nd September 2022, Leyendas Legendarias, hosted by Jose Antonio Badia, Eduardo Espinosa, and Mario Arturo Lopez Capistran, will light up the Majestic Theater Dallas! Learn about the paranormal, true crime, and eerie historical events as the trio investigate the facts and theories behind their stories! If you've been listening to the podcast for some time now, you'll surely enjoy this live-stage event, which may include some audience interaction with the hosts! Grab your tickets now and experience the Leyendas Legendarias up close and personal at the Majestic Theatre Dallas!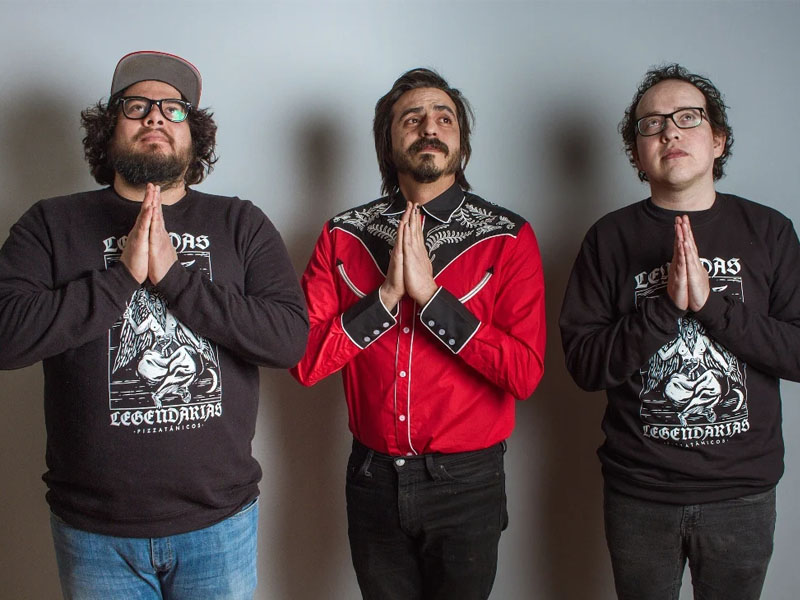 Leyendas Legendarias is a weekly comedy podcast show that discusses and explores true crime cases, peculiar historical events, and paranormal happenings. Produced in the city of Juarez, the podcast features three comedians from Juarez, Leyendas Legendarias, as they recount the timelines, discuss facts, and explore theories with a sense of humor. The main host, Jose Antonio Badia, lays out all the information, while his companions Eduardo Espinosa and Mario Lopez Capistran provide their usual sarcasm. Together, they achieve a presentation of information but with humor and entertainment. The show is a mix of comedy, horror, and terror and has resonated well with the audience in Mexico and other Spanish-speaking countries.
The primary host, Jose Antonio Badia, is a comedian, graphic artist, writer, and actor. He considers himself an amateur paranormal researcher. The Juarez-based comedian has a natural curiosity for the occult, criminology, and mystery. He mixes his passion with talent. Hence, the Leyendas Legendarias podcast was born. Aside from the podcast, Badia is also known for his other hosting gigs, such as El Dollop and Escuela Secreta.
Co-host and fellow Juarez-native Eduardo Espinosa has been doing stand-up comedy since he was 27. The 32-year-old comedian is known for hosting the El Late Night with Badia and El Dollop before endeavoring with Leyendas Legendarias.
Lastly, Mario Arturo Lopez Capistran was also born and bred in Juarez. He's known for his cruel but hilarious humor. Before landing as a host for Leyendas Legendarias, Lopez pursued several endeavors in San Luis Potosi. He eventually returned to his hometown to settle down with his family and co-host the number 1 podcast in Mexico.
Tickets to see Leyendas Legendarias at the Majestic Theater Dallas are now available!