Majestic Theatre Dallas | Dallas, Texas
Adding to the lineup of Latin stars to grace the US concert scene this year is the famous Spanish flamenco singer Diego El Cigala. The "Little Prawn" of Latin music will be bringing the passion and excitement of his 20th Anniversary Tour to Texas. Dubbed "20 Años De Lagrimas," the anticipated tour of El Cigala will stop at the Majestic Theater Dallas to give his Texan fans one of the most intimate concert experiences this fall. Join the Latin star this October 13 at the famous Texas venue on a night filled with passionate songs, such as "Si Tú Me Dices Ven," "El día que me quieras," "Juanito Alimaña," and "Se nos rompió el Amor," among many others. Let the powerful voice of El Cigala and the incredible musicianship of his band ignite your Thursday night. Grab your tickets now.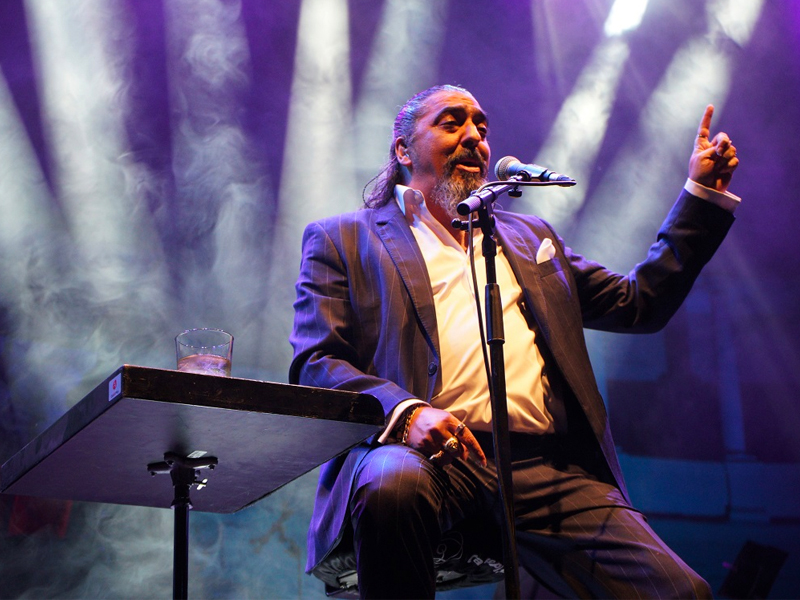 Diego el Cigala, which means 'the Little Prawn" in English is the stage name given to singer Diego Ramón Jiménez Salazar. This is because of his small size and deep passion for flamenco performance. His career started in Madrid's clubs – in flamenco peñas and tablaos (stages named after the wooden floorboards where flamenco dancers perform). Because of his excellence in flamenco music, it did not take long for famous bailores (flamenco dancers) such as Mario Maya, Faíco, Farruco, El Güito, Manuela Carrasco, Cristóbal Reyes, Carmen Cortés, Joaquín Cortés to notice him. He was then hired to sing on their tours. In 1994, he had already gained a big following, large enough for him to be considered at the forefront of the flamenco scene. He was garnering hits after hits, but he truly broke out internationally with the release of his album "Lágrimas Negras" in 2004, which gained the affection of The New York Times and BBC. Two years after, his album, "Picasso en Mis Ojos," won the 2006 Latin Grammy for Best Flamenco Album. Apart from flamenco, he also studied and made music in Argentinian tango. All in all, he came out with 18 albums in his prolific career.
Currently, Diego El Cigala is touring in many countries. In his US leg, one of his performances will be at the Majestic Theatre in Dallas, Texas, on Thursday, October 13. If you want to see him live, you can now buy tickets!