Majestic Theatre | Dallas, Texas
EVENT POSTPONED (date TBA). Hold on to your tickets! They will be valid for the new date once announced.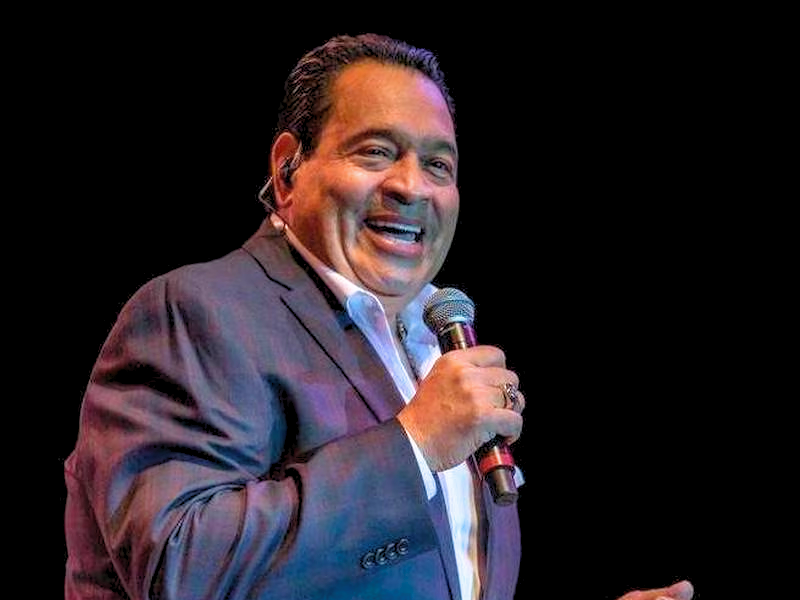 Get ready for a salsa time because Loud and Live as announced that Tito Nieves will be touring this 2023! Come join us on his "Volver a Casa" tour as he debuts on October 13, 2023 at the Majestic Theater Dallas! Experience the best salsa as Tito Nieves sings his new song "Volver a Casa" live on stage. You don't want to miss out on the live tribute that expresses feelings of loneliness, sadness and grief when you leave your family and country. Written by Colombian singer-songwriter Mario Cáceres, this song is a must-listen live on stage. Of course, you can expect Tito's most popular salsa songs like "El amor más bonito", "Fabricando fantasías", "De mí enamórate", "Sonámbulo", and "I Love It Like That" to complete your salsa experience. Expect the legendary singer to tug at your heart strings during this concert. Don't miss the serenade of a lifetime by Tito Nieves, the "Pavarotti of Salsa", get your tickets now!
Loud and Live proudly presents the highly anticipated "Volver a Casa" tour featuring the legendary Puerto Rican salsa singer, Tito Nieves. He will be performing in multiple cities including Houston, Miami and San Juan. But this particular date is special because the tour will kick off at the Majestic Theater Dallas on Friday, October 13th, 2023.
His tour is named after his new song of the same name. "Volver a Casa" is penned by the talented Colombian singer-songwriter Mario Caceres. It gives tribute to those who have been forced to leave their homeland and families. This song was very well-received and has soared to top 5 in the "Latest and Best of Salsa/Salsa Nation" playlist on Spotify. The concert promises strings pulling at the heart, and a warm yearning for home.
From his homeland in Rio Piedras, Puerto Rico to his journey in the United States, he has continued to nurture his talent. His musical journey began with the Cimarron Orchestra, a group based in New York and he flourished when he partnered up with the legendary Hector Lavoe. His vocal prowess is unparalleled and in 1987, he embarked on a solo career that pushed him into international fame. Be part of his journey as he kicks off his 2023 tour.
Tito Nieves has an impressive discography of over 50 albums, and has continued to captivate audiences worldwide. He achieved multi-platinum status and has received numerous international accolades. Of course, that's not surprising because his vibrant and soul-stirring music is nothing short of amazing that he is hailed as the "Pavarotti of Salsa." Listeners of salsa will definitely recognize his hits such as "El Amor Mas Bonito," "Fabricando Fantasias," "De Mi Enamorante," "Sonambulo," and "I Like It Like That."
Come join us in the famous area of the Dallas' Theatre World, where glamor will greet you with its Baroque design, grand staircases and marble flooring at the Majestic Theater on October 13th. We want you to groove and feel with us at a Friday night. Make your weekend legendary while listening to a legendary salsa singer so get your tickets now!