Majestic Theatre Dallas Seating Chart
In this grand display of traditional mixed with the timeless 1920's – 1940's décor, The Majestic Theatre is a great place to see. A popular choice for any Theatre fan as it provides the upmost comfort and excellent experience with a layout that cannot be flawed.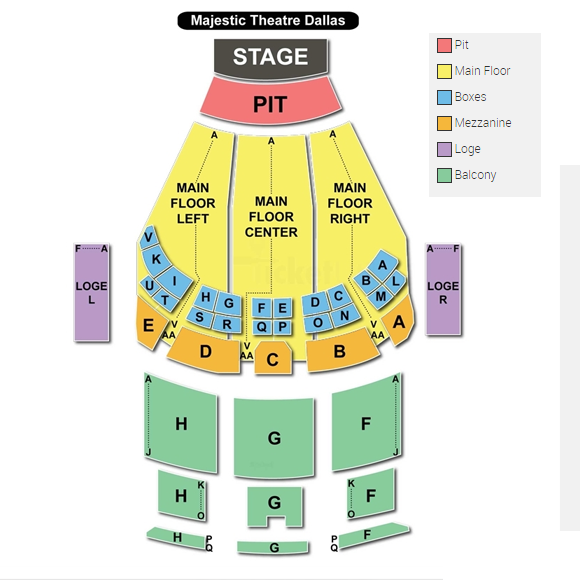 As you enter this incredible building, you will notice it's marble flooring throughout and even as you walk up towards the seating areas, marble staircases will lead you on your way. In the main auditorium, you can enjoy the traditional deep red curtains and seating areas with grand features of gold.
There is plenty of places to choose from when selecting your seats, with over 2,264 spaces. And areas that will enhance your viewing experience, from Balcony, to Mezzanine, to Orchestra, to Left Lodge to Right Lodge and of course the luxurious boxes – whatever you prefer this one has it all! Be sure to decide what's right for you as you book your tickets online.