Majestic Theatre | Dallas, Texas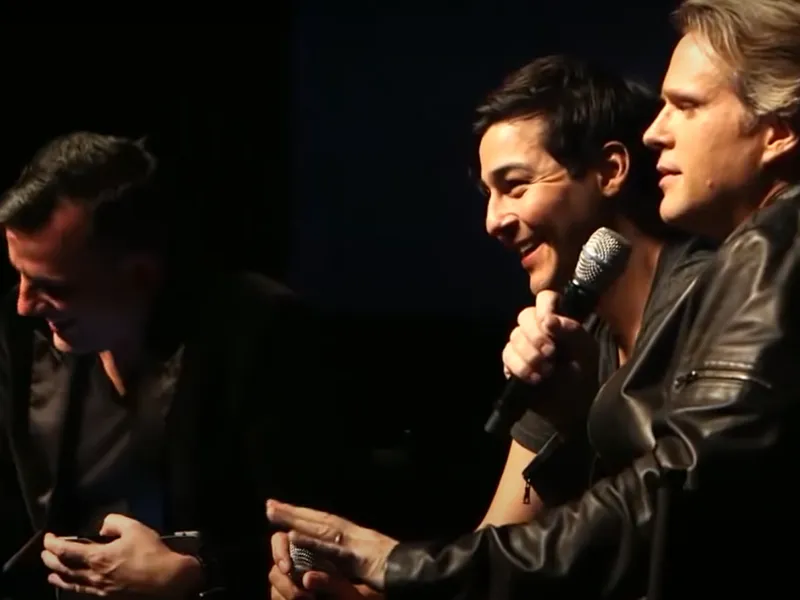 Welcome, adventurers of Florin, Guilder, and… Texas? On Sunday, April 14th, the Majestic Theatre Dallas will host The Princess Bride: An Inconceivable Evening with Cary Elwes! After a full exclusive screening of the adventure-romance film, the English Actor himself will share his insider's view of the production followed by a moderated Q&A discussion with the crowd. Released in the late eighties, The Princess Bride was honored with a Hugo Award for Best Dramatic Presentation and a People's Choice Award at the Toronto International Film Festival! For those who have forgotten, Elwes is internationally recognized for his outstanding roles in Robin Hood: Men in Tights, Bram Stoker's Dracula, Stranger Things, and many more sci-fi titles. Return to the era of daring duels, swashbuckling swordplay, and colossal confrontations as you revisit this tale of true love at the most magical stage in all of Dallas! Don't be like one of those Humperdincks - make haste and procure your tickets before the morrow!
The Princess Bride - An Inconceivable Evening with Cary Elwes visits the Majestic Theatre Dallas on Sunday, 14th April! On this night, meet the protagonist up close for an exclusive glimpse behind the magic of the beloved award-winning film. Following the screening, join Elwes for a moderated conversation as he shares untold stories and memories from both on and off the set!
Cary Elwes stars as the strikingly charming farmhand Westley, whose unwavering devotion is to the beautiful and determined noblewoman, Buttercup, whom he serves at her countryside estate. Beyond this, he has recently appeared in Guy Ritchie's "Operation Fortune: Ruse de Guerre," joined Tom Cruise in "Mission Impossible: Dead Reckoning Part 1," featured in Zack Snyder's sci-fi epic "Rebel Moon," and played a role in "Sweetwater."
When asked about how his career took off after the adventure-romance film, Elwes explains that he sought acting roles that go beyond his comfort zone. "I try to look for roles that push me as an artist," he explains. "Certainly after The Princess Bride I was offered a ton of medieval comedies. I can't tell you how many scripts I got where I had to pick up a sword or was a pirate. I turned them all down. The only one I was willing to accept was Robin Hood."
The Guardian's recent review praises "The Princess Bride" for its excellent on-location filming and set design, and appreciates the humor in the film, highlighting a scene where Westley heroically rescues Buttercup from quicksand. What's more is that there is great enthusiasm about the film's return to the big screen, with the article further describing it as a gratifying experience regardless of how long it has been since the initial release.
Those looking to upgrade their tickets should be reminded that a select number of VIP packages are on offer, featuring premium seating, an opportunity to meet Cary Elwes, and a signed edition of his best-selling book, "As You Wish: Inconceivable Tales from the Making of The Princess Bride."
Saddle up and ride on to the Majestic Theatre Dallas, home of the nation's best-performing arts events, live concerts, and comedy shows! The vintage vaudeville charm of the venue will only take this one-of-a-kind multimedia event to the next level! Purchase your tickets to The Princess Bride - An Inconceivable Evening with Cary Elwes for Sunday, 14th April 2024!