Majestic Theatre | Dallas, Texas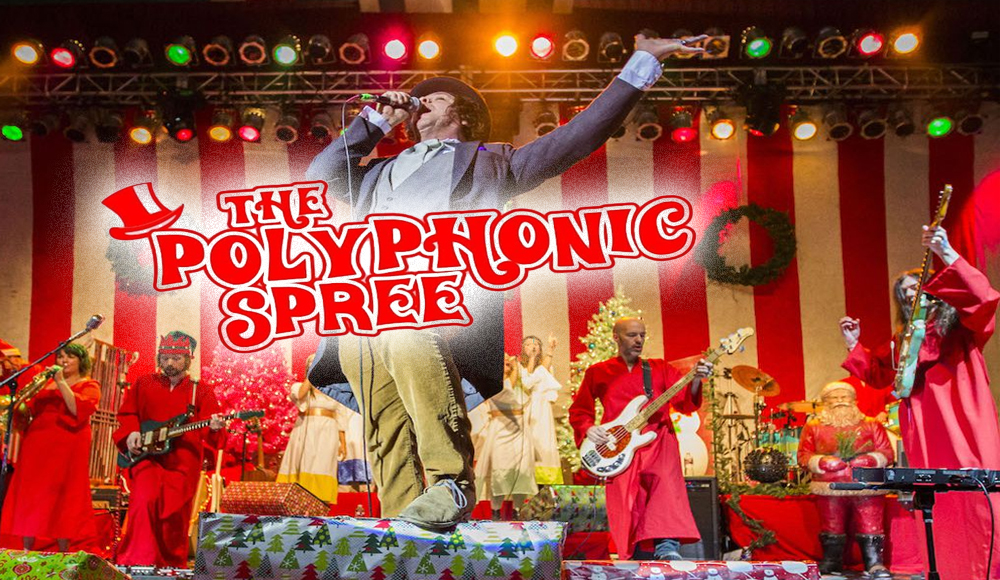 If you've been looking for the perfect winter wonderland celebration, We've got you covered! The Polyphonic Spree is marking the twentieth anniversary of its Holiday Extravaganza. This is happening right at Dallas, live on stage at the Majestic Theatre on December 15th. Capping off a year of blessings and love, the choral rockers are bringing the magic of Christmas back to everyone's hearts. They're serving dazzling lights, cute costumes, spectacular feats, and a bunch of holiday antics. The magic of Christmas will definitely be in your hearts. We're stoked to hear your favorite carols including "Silent Night", "Joy to The World", and many more. As the confetti blasts across the theatre in its grand finale, you're definitely walking out with a rekindled spirit of love for the holidays. Don't miss out on this chance to spend the perfect winter season spectacular with your family and friends by booking your tickets now!
Celebrating its 20th annual show, The Polyphonic Spree's Holiday Extravaganza is back to bring the North Pole to Texas! If you're like every other adult who grew up singing Christmas carols and opening boxes of gifts, you might have felt that the Holiday spirit may have gone down a little - don't worry it's a normal feeling when you've got bills to pay and taxes to file. Well, fret not! The Christmas spirit coming right back, hitting the stage at Majestic Theatre Dallas, serving a Holiday Extravaganza like no other.
Staging its winter wonderland filled with Christmas classics, costumes, animals, and confetti as The Polyphonic Spree rocks it out, the holiday spirit is definitely making a huge comeback. That feeling of waiting for Santa to arrive as a little kiddo is definitely gonna strike your heart. Rockin' performances to "Let It Snow", and soulful voices to "Silent Night" will definitely take the magic of Christmas back to your hearts.
For those with families, it's undoubtedly a fantastic idea to bring the kids along! Let them experience the dazzling magic of the holidays as Mr. and Mrs. Claus comes right up on stage. Celebrating its second decade of staging a Holiday Extravaganza, big surprises are in store for both the parents and the little ones!
Formed by Tim DeLaughter in the year 2000, the rockin' choral group surely has what it takes to perform an astounding Christmas show. Creating an alluring blend of voices, they never fail to send shivers singing Christmas carols.
You're assured of leaving the theater with a smile. In a review by Lauren Kazemba from D Magazine, she narrates "As I exited the theatre after being handed a chocolate chip cookie and a glass of milk from the "volunteer elves," I couldn't help but smile,"
For someone who lost the holiday magic having dealt with adulthood's pressures, The Polyphonic Spree offers the best Holiday Extravaganza to rekindle that Christmas spirit.
"The Polyphonic Spree helped me, a stressed-out twenty-two-year-old, experience holiday magic like a kid again."
Don't miss out by booking your tickets now!