Majestic Theatre Dallas | Dallas, Texas
Are you a Beatles fan? If that's a yes, then this is your chance to relive their music with the sensational tribute band, The Fab Four! Yes, there's no band quite like the Beatles, but The Fab Four is as close as you're going to get! The quartet is guaranteed to loyally pay homage to the legendary band and perform their biggest hits as close as possible to the original! Celebrate the lives and music of the Beatles by joining the Fab Four – The Ultimate Tribute at the Majestic Theatre Dallas on Friday, 18th November 2022! Get your tickets now!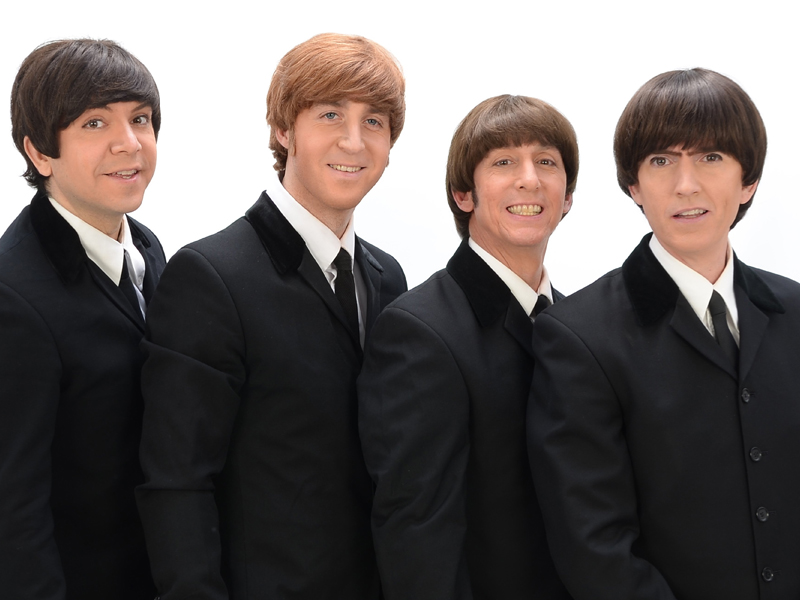 The Fab Four is a California-based Beatles tribute band. Since 1997, the band has performed all over the country and abroad, playing the Beatles' biggest hits and fan favorites exactly how they were performed during their prime. The Fab Four's line-up had several changes and rotating musicians. However, the core members comprise Ron Mcneil as John Lennon, Ardy Sarraf as Paul McCartney, Michael Amador as George Harrison, and Rolo Sandoval as Ringo Starr. Aside from performing the Beatles' music, the members also styled themselves and channeled every Beatles member's on-stage quirks, habits, and movements. The Fab Four is currently one of the most sought-after tribute bands in the country. On 2003, the band was invited to perform at the Hollywood Bowl to celebrate The Beatles' 37th anniversary of their concert there. They've also headlined the annual Beatles Week in Liverpool three times. Moreover, they successfully completed a Las Vegas residency from 2005 to 2008. Moreover, to accommodate the high-demand, the band had to recruit more band members as second cast. This is a stark contrast from the band's early days, regularly performing at the Fountain Valley, in Music City. The band has also performed in Disneyland's Tomorrow Terrace. The band was also regularly seen performing in local clubs in Marina Del Ray and Fuente Hills. Apart from the U.S., The Fab Four has traveled and performed in the U.K., Hong Kong, Malaysia, Jalan, Australia, Mexico and many more. The band has an incredible winning streak so far headlining tours,and winning four Emmy Awards for their PBS special titled, The Fab Four – The Ultimate Tribute.
Tickets to see the Fab Four perform at the Majestic Theatre Dallas are now available!