Majestic Theatre | Dallas, Texas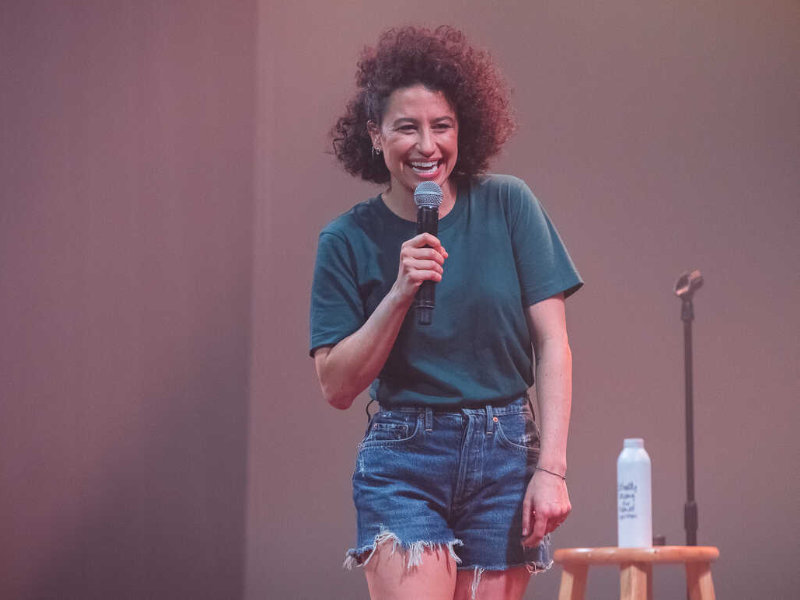 Force of nature, ILANA GLAZER is heading on the road for one heck of a thrilltastic fall tour called ILANA GLAZER LIVE!!!. She's gonna bring the funny to several cities in North America, including NYC, LA, Chicago, San Fran, Boston, and many more. Her trek will see her kick things off in New Haven, CT and close out in New Orleans, LA. Known for her raunchy humor and lightning quick wit, she will be tackling all those taboo topics and personal stories that everyone else is afraid of speaking about, and that will make the whole thing well worth checking out. This part of the proceedings will be coming to the Majestic Theatre in Dallas on Sept 21st, and we've got ya covered with tix available right now!!! Click the "GET TICKETS" button above and secure your spot at what will be one of the funniest shows you've ever attended.
ILANA GLAZER is nothin' but a one stop entertainment powerhouse!!! This super dupa fly chick has done a lot to prove herself and has established a successful career as a comedian, actress, writer, and producer. If that wasn't enough, she as an advocate for women's rights and social justice, uses her platform to raise awareness about issues pertaining to reproductive rights and sexual assault.
From her downright fantastic breakout role in the hit TV show "BROAD CITY" to her successful stand-up comedy specials, Glazer has consistently delivered TIME AND TIME AGAIN!!! ...and the fans love her for it. She started off her career doing stand up shows, and in 2009, she and co-creator Abi Jacobson created the web series "Broad-City," which became a critical and commercial success, running on Comedy Central from 2014–2019. She has also starred in the films "Rough Night" and "The Night Before," as well as written a book called "Ilana Glazer's Guide to Surviving Your Twenties." Her comedy debut special was released in January 2020 and was called "The Planet is Burning."
Her shows are nothing short of spectacular, and when she passes through on this tour, you can expect all of the magic that makes her so unique. You can expect a whole bunch of self-deprecating humor gained through her personal life as a woman, a Jew, and a millennial. She is unafraid to tackle any subject and has the ability to maintain an audience for hours on end.
Not only that, Glazer has a mantle full of polished achievements; She has been nominated twice for the "Critics' Choice Television Award for Best Actress in a Comedy Series," and won a Tony Award for "Best Musical" as the producer for the Broadway show "A Strange Loop."
So for a night of pure awesomeness with one of the most gifted comedians around, be sure to grab your tickets right here. You don't often get to experience her unique blend of charm, wit, and bold storytelling live... soooo why wait? Act now to avoid missing out and of course, be ready for one of the best comedy filled nights of your life.