Majestic Theatre | Dallas, Texas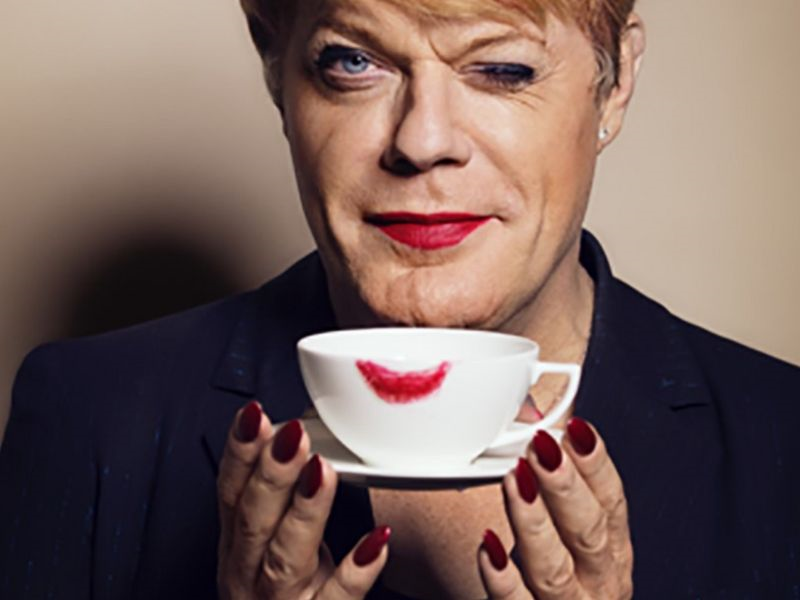 The Majestic Theatre in Dallas is calling out to all comedy lovers to put on their glad rags, dapper suits and spruce themselves up on Sunday the 5th of November 2023 for a special evening with one of the comedic stand-up sensations of a generation. The legendary Eddie Izzard is coming to the States and Canada for a special tour that will be held in the fall, titled 'The Remix Tour Live'. They announced on their official Twitter account that their Remix Tour is, 'a remix and re-imagination of some of my favourite material' and will pay tribute to the first 35-years of their astounding career. To make sure you do not miss out and are a part of a tour that will be unforgettable with Eddie Izzard, book your tickets today! Seats are limited and selling fast, so don't hang around and click that link now! You will have a great time.
From starring in blockbuster films, such as 'Valkyrie', 'Lost Christmas' and 'The Chronicles of Narnia: Prince Caspian', to taking to the stage in theatre productions, such as, 'What About Dick?' and 'Great Expectations', to filling up the small screen with their presence on tv shows, to lending their voice to videogames, such as 'Cars2', and, of course, their own unique stand-up material, Eddie Izzard has become a legendary name on the comedy and entertainment circuit. Since the 1990's Izzard has grown as a performer and comedian that has inspired, challenged and set free a generation of people with their comedy and campaigning…and that is continuing today. For the fall of 2023 Izzard is travelling state side and hitting the road for a tour that is a funny trip down memory lane, but re-imagined in a way that gives their material a freshness but also pays tribute to it at the same time, the combination done with the natty style they are renowned for. They have made a name for themselves with their unique stand-up that is digressive and free-associative, adding a surreal and bizarre edge that compels audiences and is somehow still relatable and very funny. With a big catalogue of material to choose from, it will be interesting to see how Izzard remixes their 'greatest hits' from their career, and how they will inject some of the 'now' into the past with the material, but also aesthetically, as they also pour their individual panache into all their stand-up shows and tours which creates striking and distinctive visual aesthetic. Who can forget their award-winning comedy special, 'Dress To Kill'?! It is going to be invocative and a one-of-a-kind US tour from the comedian. But don't listen to what people say, make sure you find out for yourself and experience the live funniness and charm of Eddie Izzard in their Remix Tour. It is easy to book your tickets, so do it now for Sunday 5th November 2023 at the Majestic Theater, Dallas. Immerse yourself in the world of Eddie Izzard and give yourself some much needed laughs for a stand-up tour that will be unforgettable.