Majestic Theatre Dallas | Dallas, Texas
Spice up your dull Thursday evening this November 3 by plunging into the comedy gold of stand-up veteran Marc Maron. Join the 58-year-old comedian as he brings his "This May Be The Last Time" tour to Majestic Theatre Dallas. The comedian will deliver a rib-tickling performance through his unique comedic style that relies on his well-structured acts. If you are a big fan of Maron's podcast, this is your chance to see the veteran live on stage. The famous Dallas venue will surely burst into boisterous laughter when he picks up the microphone. This comedian never relies on antics — just pure comedic genius that demands attention. Get your tickets here and prepare to experience a memorable, hilarious night from the one and only Marc Maron.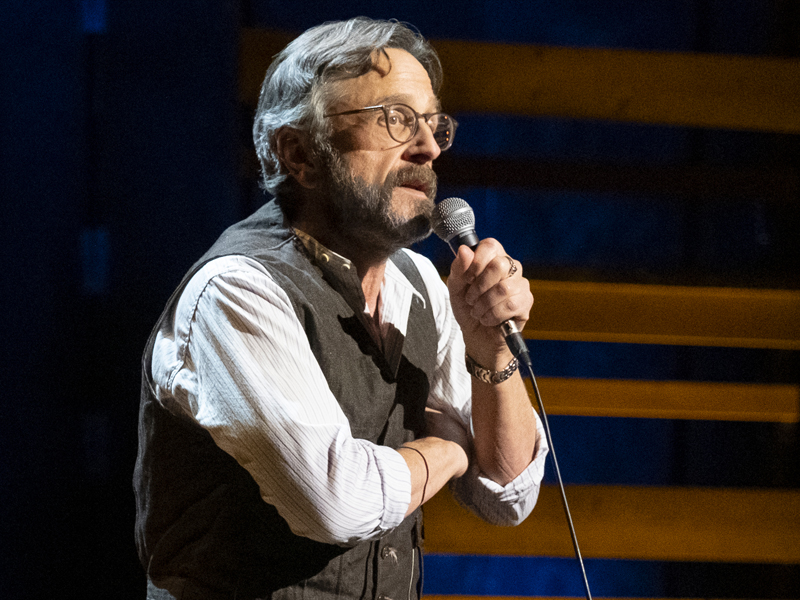 Marc Maron established his career as a comedian by writing and performing. In his 30 years in the limelight, he has made a name for himself not only in comedy but also in writing, acting, podcasting, and making music.
Jason Zinoman of the New York Times commented on his comedy, talking about his mastery due to experience: "After three and a half decades in comedy, Maron has evolved into a sneakily clever joke mechanic. Smuggling punch lines into asides or seeming tangents, he attempts to approximate more of a conversation than a setup-and-punch line structure, one full of Socratic dialogues, short stories, and barroom theories."
The veteran comedian is known for his appearances on the "Late Show with David Letterman" and "Late Night with Conan O'Brien," considered the most exposure a comedian has gotten from the shows. Apart from that, he is probably recognizable for his roles in many famous movies, such as "Joker," "Spencer Confidential," and "Respect," the biopic of legendary artist Aretha Franklin.
His podcast "WTF with Marc Maron" is his landmark work. A-list celebrities are frequent guests. He has interviewed Robin Williams, Nicole Kidman, Andrew Garfield, and former US President Barack Obama. As expected, the podcast has garnered 55 million listeners worldwide.
His comedy tour "This May Be The Last Time" comes this September to select cities. Fans in Dallas, Texas, will surely be delighted as he will perform at the Majestic Theatre Dallas on Thursday, November 3. Catch him live by getting tickets now!