Majestic Theatre Dallas | Dallas, Texas

J.B. Smoove is making his way to Dallas this fall! The iconic comedian and actor, known for his roles in Curb Your Enthusiasm and The Millers, will be coming to the Majestic Theatre Dallas on Friday, 14th October 2022! J.B. Smoove has prepared an exciting stand-up set just for the comedy-loving folks of Dallas! He may frequently be seen on TV series and major feature films, but Smoove has been a phenomenal stand-up comedian since the beginning. A Saturday Night Live and Def Comedy Jam alum, he will not have trouble making you laugh until you can't breathe! So hurry and grab your tickets now for the chance to see the veteran comedian light up the Majestic Theatre Dallas!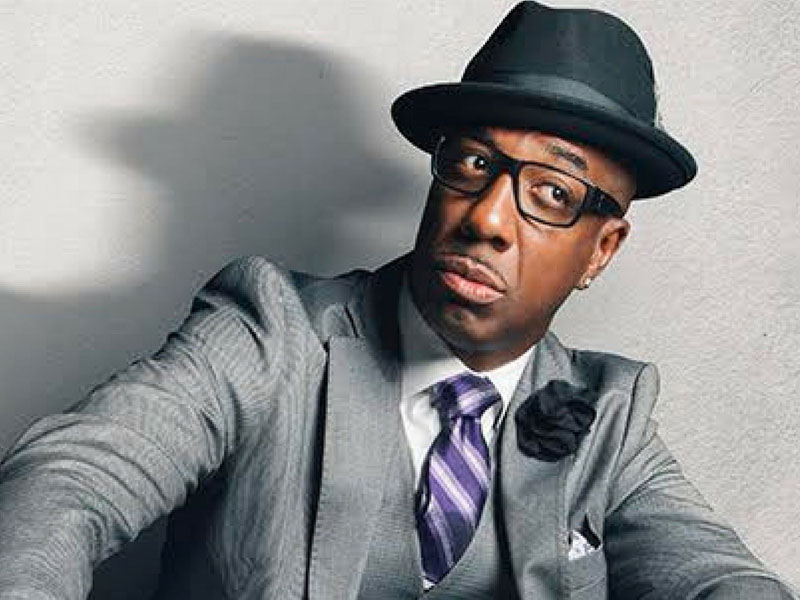 J.B. Smoove emerged in the comedy scene in 1995 when he joined Def Comedy Jam. He performed for the show until its hiatus in 1997. A few years later, Smoove joined the cast of Saturday Night Live. Apart from performing, he also wrote sketches. Since 2007, Smoove has been playing the role of Leon Black in the Emmy-Award-winning TV series, Curb Your Enthusiasm. In the same year he was cast in Curb Your Enthusiasm, Smoove scored another recurring role as Manny in Everybody Hates Chris. Besides appearing on TV series, Smoove is often seen in films, such as Uncle Drew, Spiderman: Far From Home, The Jesus Rolls, and Spiderman: No Way Home.
Thanks to J.B. Smoove's natural talent for making people laugh, he has been invited to talk shows like The Tonight Show with Jay Leno, Late Night with Jimmy Fallon, Conan, The Wendy Williams Show, and more. In 2012, Smoove dropped his comedy special. That's How I Dooz It. He later became the host of the reality competition series, The Last Comic Standing. Smoove has done several guest appearances on various reality shows. He has appeared as a guest judge in the Masked Singer, a diner in Hell's Kitchen, and a guest in America's Next Top Model. In 2020, Smoove starred alongside Paula Pell and John Lutz in Maplesorth Murders, which led him to win a Primetime Emmy Award for Oustanding Actor in Short Form Comedy or Drama Series.
As if being a movie and TV star weren't enough, Smoove also happened to be a phenomenal voice actor. He has lent his voice to Woke, Fairfax, and Teen Titans Go!
Tickets to see J.B. Smoove's much-anticipated stand-up set at the Majestic Theatre Dallas are now available!