Majestic Theatre | Dallas, Texas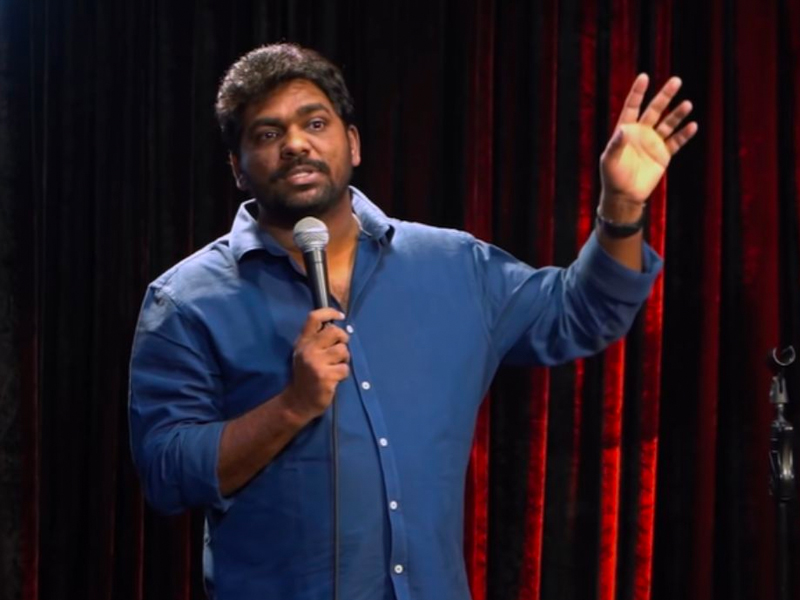 Get ready to laugh out loud at the uniquely Indian yet universally relatable comedy antics of the one and only Zakir Khan. The walls of the iconic Majestic Theater Dallas will echo in uproarious laughter this April 7 as the master storyteller immerses you in another stand-up comedy show that will poke fun at life's everyday mundaneness, relationships and, most likely, the trials and tribulations of the Indian middle-class. If you are down for a night filled with razor-sharp humor and relatable anecdotes, you should reserve your tickets as early as today. Zakir Khan will offer an unforgettable show for you and the entire family. Like the previous shows, this family-friendly stand-up comedy show will showcase Khan's ability to connect to his audience of all ages. So be sure to clear out your schedules, tag your friends along, and score your tickets for the rest of the gang. Hit the "Get Tickets" link to check out your tickets today.
Zakir Khan is the country's favorite multitalented Indian actor and stand-up comedian. The 35-year-old performer always ends every show with a standing ovation from thousands of crowds. The artist has performed in front of millions of fans and audiences from all over the world. The entertainer is known for his inspiring story of hard work and grit that took him to where he is now. His creativity and good vibes won him his first big competition, which skyrocketed him to popularity. In 2012, he won India's Best Stand-up Comedian competition organized by Comedy Central, which finally got him part of the mainstream roster of comedians. His light and quirky, exceptional way of delivering jokes made him one of the most beloved comedians in the country.
After winning India's Best Stand-Up Comedian, many doors opened for the entertainer. In 2015, he did "On Air for AIB," a Mumbai-based news comedy show and production company. Along with Sorabh Pant and Gursimran Khamba from the Indian comedy group All India Bakchod, the show was broadcasted on Star World India. Khan also co-hosted the 5th Annual Golden Kela Awards. With over 5 million subscribers on YouTube, Zakir Khan has become India's biggest stand-up comic in a long time. His performances reached international waters and sold out all of his shows worldwide. From copywriter and primary researcher to theatre and radio, Khan has one of his career's most inspiring and hardworking stories. His life's work is anchored to positivity and reaching for your dreams. His catchphrase "Sakht Launda" describes a man who controls his emotions and holds himself to a disciplined and highest version of himself. Khan eventually co-hosted, wrote scripts, and starred in a few of the skits for "On Air With AIB," like "Journey of a Joke" and "Humorously Yours," in 2016.
Khan has more up his sleeve for this year because he'll be out to entertain millions with his successful comedy skit "Tathastu." The entertainer has got more in store for fans, so mark those calendars on the 7th of April in the most magical performing arts theatre on Elm Street. Watch out for the legendary Zakir Khan at the Majestic Theatre Dallas to spend your best Friday night of the year. Get your tickets now!