Majestic Theatre | Dallas, Texas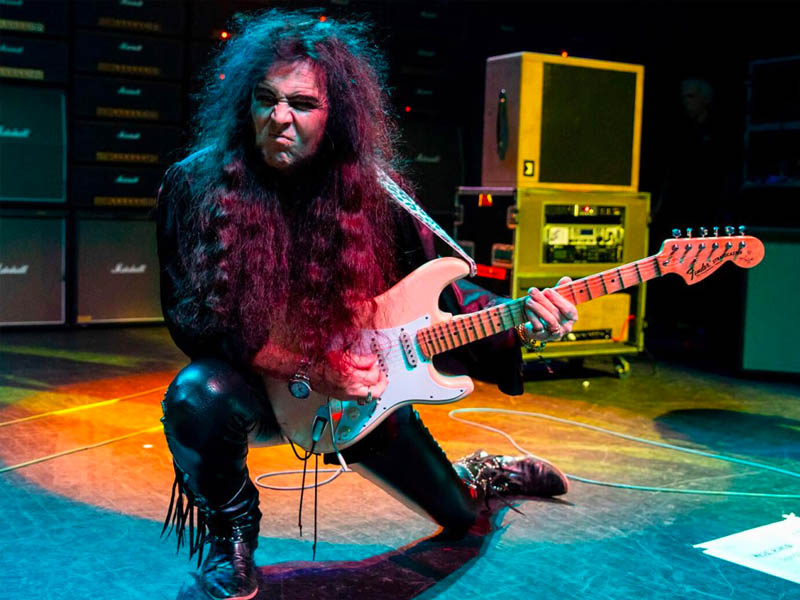 This summer, the god of all guitar gods is coming, and he's set to conquer several dates across North America! Yngwie Malmsteen is embarking on a co-headlining tour this summer across major cities and delivering neo-classical and heavy metal staples from his career-spanning efforts! On Thursday 31st August 2023, Yngwie Malmsteen is set to travel solo and perform a one-night guitar extravaganza in Dallas, Texas! The show is guaranteed to be a shred fest of his biggest hits, which may include "Rising Force," "Far Beyond the Sun," "You Don't Remember, I'll Never Forget," "Never Die," and more! Malmsteen is also currently promoting his latest album, Parabellum, featuring iconic tracks like "Wolves At the Door," "God Particle," and "Sea of Tranquility." If you want to see some exemplary and virtuosic guitar playing this summer, you better hurry and score tickets to see Yngwie Malmsteen at the Majestic Theatre Dallas! Click on the Get Tickets link to secure your passes now!
The mighty Yngwie Malmsteen is back, and he's setting out on a massive North American Tour! His summer dates will also feature fellow guitar virtuoso Glenn Hughes. However, on Thursday, 31st August 2023, Malmsteen will take a detour and perform a solo show at the Majestic Theatre Dallas! This highly-anticipated and extremely rare event will feature Malmsteen's greatest hits - ranging from his work with his debut album Rising Force to his latest album Parabellum, released in 2021. Since he began performing his world tours, Malmsteen has consistently changed up his setlist, especially depending on the territories.
For instance, his albums Marching Out from 1985 and Odyseey from 1988 were massively popular in the U.S. However, whatever country he's performing at, Malmsteen makes sure to deliver all the staples, especially tracks from his debut album, Rising Force. Released in 1984, Rising Force made waves in Sweden, Japan, and the U.S. The album gained so much incredible traction in the U.S. that it entered the Billboard 200. Over the years, Malsteem continued his remarkable momentum and consistently entered the charts in the U.S. and several countries. In 1988, he released Odyssey, his highest charting effort in the U.S., which peaked at number 40 on the Billboard 200.
Malmsteen's recent summer appearances delivered a great mix of new and old tracks. He also made sure to perform the iconic "Arpeggios from Hell" from his 2010 album, Relentless. He also performed tracks from his new album Parabellum. More importantly, longtime Malmsteen fans can revel in how much he highlighted Rising Force during this recent gig. His set list contained "Black Star" and "Far Beyond the Sun." The show also showcased Malmsteen's love for classical music as he performed "Toccata" from the Concert Suite for Electric Guitar and Orchestra in E-Flat minor.
Indeed, seeing Yngwie Malmsteen perform live is an unbelievable experience for both guitar and non-guitar fanatics. Anyone who appreciates music will be awed by his sweeping arpeggios and transcending guitar solos. As mentioned earlier, Malmsteen is regarded as the god of all guitar gods, and it would almost be a sin to miss his show at the Majestic Theatre Dallas!
Secure your tickets to see Yngwie Malmsteen now by clicking the Get Tickets link!