Majestic Theatre | Dallas, Texas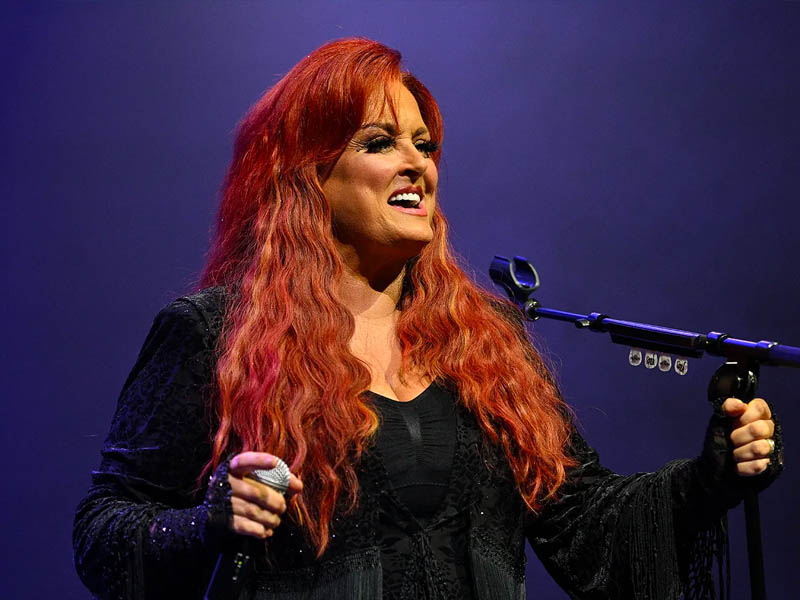 If you've got a taste for country tunes, we have something amazing for you! Are you ready? This fall, two classic albums from country star Wynonna Judd will take center stage as they are performed back to back! The Back to Wy Tour features the iconic 1992 Wynonna and the 1993 Tell Me Why effort! The outing promises the albums to be performed from "top to bottom" and "back-to-back!" Traversing across 15 cities, the legendary songstress is slated to make a coveted stop in Dallas, Texas! Fans can look forward to Judd's several iconic tracks, such as "She Is His Only Need," "I Saw the Light," "Tell Me Why," "Only Love," and many more at the Majestic Theatre Dallas! These hits take precedence as the country icon performs the entirety of her debut and sophomore album on Sunday, 19th November 2023! If country music is your jam, this is your opportunity to catch one of the top female performers in the circuit! Hurry and score your tickets now to see Wynonna Judd at the Majestic Theatre Dallas!
Emerging in 1992, Wynonna Judd was and remains a force in country music. Her self-titled debut album dominated Billboard's country chart and peaked at number 4 on the Billboard 200. The commercially successful release became her best-selling album to date - with over five million records sold worldwide. The album spawned several iconic country staples, including "She Is His Only Need," "I Saw the Light," "No One Else on Earth," and "My Strongest Weakness." The following year, Judd released his sophomore effort, Tell Me Why, which features the celebrated title track, "Only Love," "Is It Over Yet," "Rock Bottom," "and "Girls with Guitars." The album peaked at number 5 on the Billboard 200 and, like its predecessor, topped the Top Country Albums chart. It sold over one million copies in the U.S., earning a platinum certification.
These two albums served as her breakthrough efforts. Wynonna Judd was fresh in pursuing her solo career during this time. After her successful career with The Judds, her self-titled debut album and Tell Me Why were pretty much her introduction as a solo artist.
This fall, Wynonna Judd dedicates an entire tour to celebrate her self-titled debut album and Tell Me Why. It has been three decades since these gems were released, and Judd will take fans on a nostalgic trip by performing the albums in their entirety this fall! The tour, which stops in 15 cities, includes a coveted stop in Dallas, Texas. Judd makes her way to the Majestic Theatre Dallas, where she will perform these classic hits back to back. Lucky for fans in Dallas, the Majestic Theatre is a top-tier entertainment venue that provides attendees with the ultimate experience. The theater, which is now considered a historical landmark, boasts visually stunning baroque architecture. The theater is also equipped with plush seating, state-of-the-art sound and light technology, and excellent facilities.
Catch Wynonna Judd as she conquers the Majestic Theatre on Sunday, 19th November 2023! The show is a highly-awaited stop for her Back to Wy Tour, and fans can finally revel in Judd's earlier hits! It's a great nostalgic concert that promises all the hits from her breakthrough era! Hurry and secure your tickets now through the Get Tickets link before it's too late!