Majestic Theatre Dallas | Dallas, Texas
Weird Al Yankovic comes to Majestic Theatre Dallas on Friday 30th September 2022 for his massive 133 date tour. The tour is called, "Unfortunate Return of the Ridiculously Self-Indulgent, Ill-Advised Vanity Tour. The tour begins on 23rd April and runs through October before wrapping up on 29th October. It will also mark Yankovic's debut at the New York's Carnegie Hall. Yankovic expressed how excited he is about making a return with the vanity tour, and he cannot wait to get back on stage. The first part of the Vanity tour was performed in 2018. The tour did not have any costume changes, video screens, or famous parody songs, but rather he only played fan-favorite tracks. Weird Al Yankovic provides a different, light, and humorous take on music that his fans thoroughly enjoy on his shows. If you want to experience his excellent performances, get your tickets right now before they are sold out!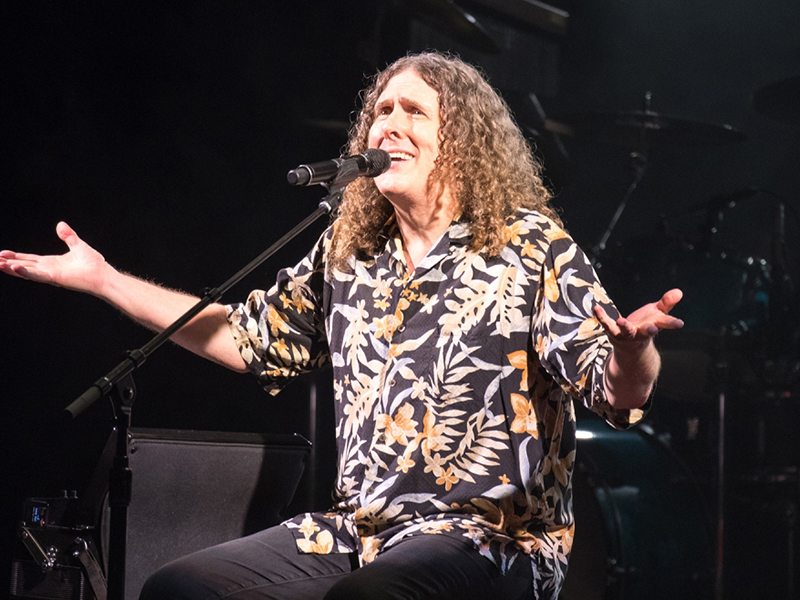 Weird Al Yankovic is an American singer, producer, and musician who takes on pop music with a humorous and releases hilarious pop parodies. He also performs his original songs and polka medleys of popular songs featuring his trademark accordion.
Yankovic is highly popular among music listeners, with over 12 million albums sold since his debut in 1976. He has recorded over 150 parodies and original songs and performed more than a thousand live shows. His tours are extended runs as the upcoming vanity tour will also see him performing a record 133 shows! Yankovic is a five-time Grammy winner, with 11 nominations, four gold records, and six platinum records in the U.S. His latest album, Mandatory Fun, was released in 2014, and it was his first number one album within its debut week. More recently, Yankovic has tried to turn his events into a more traditional, casual show without all the theatrics and just playing for his hardcore fans.
A Weird Al Yankovic concert is like no other, as it blends music ad comedy into a wonderful combination that is entertaining and genius in its way. With comedian Emo Phillips serving as the opening act, this will be one of the biggest events in 2022! Be a part of this truly unique experience by getting your tickets right now before they are gone!