Majestic Theatre Dallas | Dallas, Texas
Are you that guy (or gal) who enjoys a good laugh from a 27-year old internet star doing standup comedy shows? Well, if you are like us, you are in for a treat because the "Are You That Guy? Tour" of the YouTuber and comedian Trevor Wallace will make a stop at the famous Majestic Theatre Dallas this Thursday, 14th of April 2022. Join the famous internet personality in a night of satire, stereotypes, and much other hilariousness that will leave you at the edge of your seats — literally — laughing. Secure the best seats in the Majestic Theatre Dallas by booking your tickets now. You don't want to miss seeing this hilarious internet star who is known for his clever banter with the audience during his shows! So grab your tickets now and experience the live comedy of the one and only Trevor Wallace.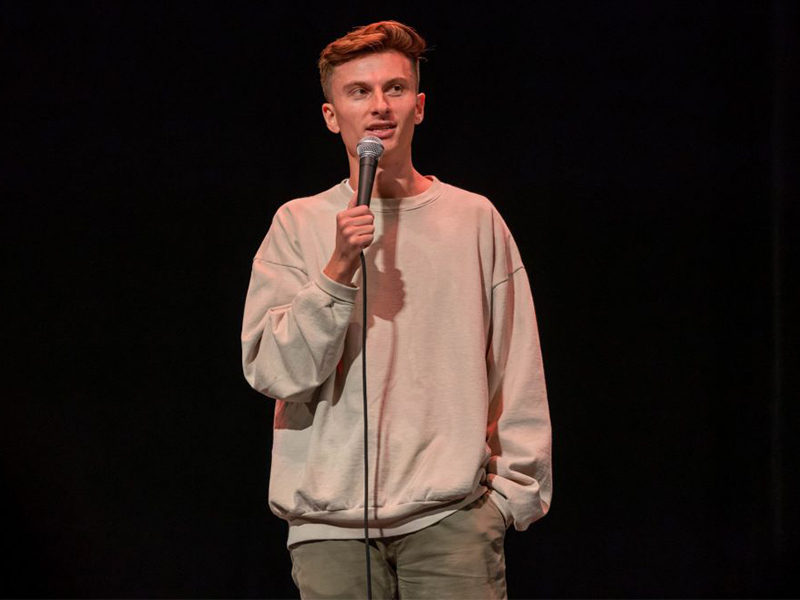 Describing himself on his website as a 27-year old standup comedian, writer & actor, Trevor Wallace has definitely made a name for himself beyond being a Viner and a Youtuber. He has been featured in Comedy Central, MTV, Buzzfeed, Unilad, Funny or Die, Super Deluxe, Fusion TV, E! News, and several other shows. All of which points out his brand of comedy and internet success. After all, his billion views across social media channels simply cannot be ignored. Thus, it never came as a surprise when he was voted as a finalist for "Best in Comedy" at the Shorty Awards in April 2020.
As a standup comedian, his wit and brand of comedy earned him a place among the greats. He has the remarkable ability to interact with an audience. He doesn't simply throw jokes about politics or marriage; instead, he uses the crowd's reactions to enhance his material. He has quick thinking that transforms his acts from a simple routine to something unique and immediate. And now, Dallas, Texas, will be able to witness Wallace's wit, charisma, and comedy. So grab your tickets now, for this will be a fun and feel-good show you and your friends will ultimately enjoy!