Majestic Theatre Dallas | Dallas, Texas
Trash Taste Live is coming to the Majestic Theatre Dallas on Sunday, 16th October 2022! The two-year-old podcast is going live and will feature its hilarious hosts, Joey Bizinger, Connor Marc Colquhoun, Garnt Maneetaph! This fall, the Tokyo-based podcasters are crossing the oceans to promote their much-anticipated 22-date tour in North America! This event will finally let fans see the hosts up close and personal. The anime-critiquing gig turned into an online broadcast powerhouse is set to do its usual shenanigans, but this time with an eager live audience! So if you are one of Trash Taste's loyal listeners, you must hurry and grab your tickets now to this once-in-lifetime show in the Majestic Theatre Dallas!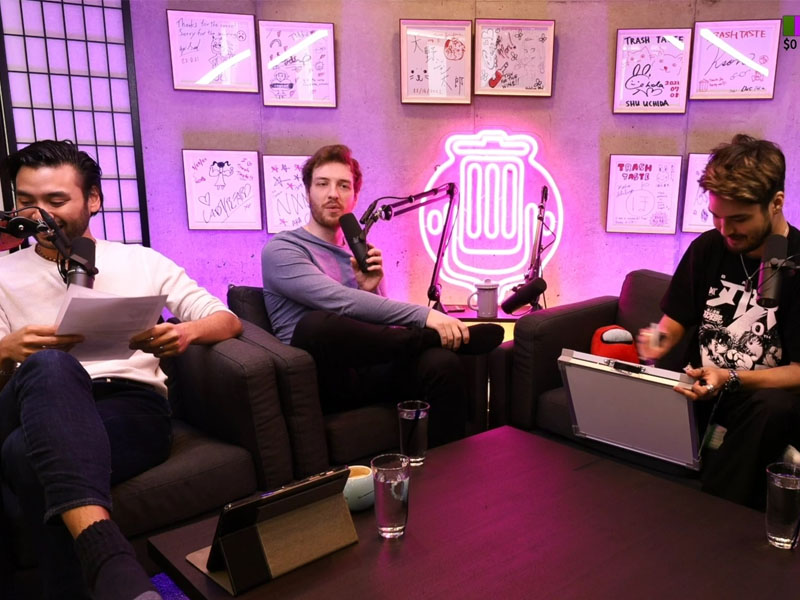 In 2020, three content creators, Joey Bizinger (TheAnimeMan), Connor Marc Colquhoun (CDawgVA), and Garnt Maneetaph (Gigguk), joined forces to create a unique podcast titled
Trash Taste. The show discusses and reviews the otaku culture (mainly involving anime, manga, games, etc.). The three anime-lovers took their show further by moving to Japan to fully experience and live within the culture. In less than two years, the show has amassed about half a billion views on Youtube and is followed by 1.35 million subscribers.
Aside from reviews, rants, and other discussions, the podcast has also been known to feature guests such as Daidus, Geno Samuel, Chris Broad, Akidearest, and more. Each Trash Taste host brings a different character to the table. Individually, the content creators have their own cult following and collectively gained nine million subscribers on Youtube.
Bizinger has a dark, cynical humor that strangely appeals to listeners. He also takes time to analyze every anime content he watches. Meanwhile, Maneetaph has to make it known that he despises pizza crusts. His satirical, at the same time, honest reviews prove invaluable to the podcast's content. Lastly, Colquhoun completes the trio with his pleasing personality and continuously aims to make his viewers happy.
If you're a Trash Taste fan, this may be your only opportunity this year to see the podcast live in Dallas! So secure your tickets now before it's too late! Tickets to Trash Taste Live at the Majestic Theatre are now available!