Majestic Theatre Dallas | Dallas, Texas
Get ready to smile, giggle, and laugh because the "Bald Brothers" Tony Baker and KevOnStage is going to visit the Majestic Theater Dallas on Sunday, September 3, 2023! You may have seen Tony Baker in the hottest comedy groups and KevOnStage on online platforms, but now it's time to see them together on stage! Their previous duo tour was a sold out success and they're coming back to give you another night of fantastic humor. With Tony Baker's decades of experience making people laugh worldwide and KevOnStage's hilarious content based on faith and family, I can assure you that this will be a night of relatable comedy. Finish your summer with nonstop laughter and fun by being a part of the "Bald Brothers" tour. Get tickets to secure your seat at the Majestic Theater Dallas, downtown's most exciting venue for this hilarious comedy, and get ready for endless laughs!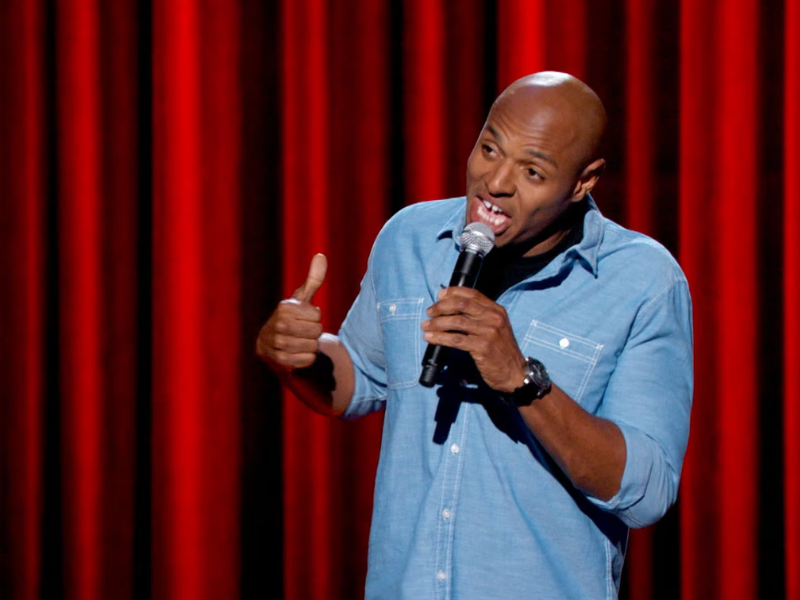 Tony Baker is an up-and-comer in the world of comedy known for stand-up shows and popular voiceovers on animal videos. With his quick wit impeccable timing and relatable insights Tony won and has a huge following throughout the decades. He still captivates viewers with his unique comedic style. Early in career his Baker honed his comedic abilities by hosting pageants, talent shows, and fundraising events at Mexico New State University. His talent for turning daily scenarios into fun bits and them performing with unparalleled charisma makes him an essential entertainer to watch.
Kevin Fredericks, also known as KevOnStage, is a multi-talented individual involved in various creative endeavors. He is an actor, stand-up comedian, entrepreneur, podcast developer/host, content creator, author, influencer, and filmmaker. Some of his acting credits include appearances on popular platforms such as HBO Max and Amazon Prime.
Despite gaining recognition for his popular live comedy performances, Fredericks has achieved worldwide reach by serving as both a host and producer for several podcasts. Notable examples include "The Love Hour" where he collaborates with his wife Melissa, "Righteous & Ratchet," and "Here's The Thing" with That Chick Angel. Additionally, in late 2022, he independently released his first-ever stand-up special titled "Funny In Real Life" on YouTube.
Dying to meet them in person? Don't worry because the meet and greet package has got you covered. Additional perks from this ticket upgrade includes one premium preferred seat, access to an engaging meet & greet session with the Bald Brothers, and an exclusively signed merch item from the event.
The Majestic Theatre Dallas, known for its historic charm and excellent acoustics, will serve as the perfect space for a night of laughs from this dynamic duo. The combination of Tony Baker and KevOnStage's comedic brilliance, coupled with the unique setting of the theater, ensures an immersive experience that will have you engaged from start to finish.
Truly, this event is a golden opportunity to witness two comedic powerhouses in action. Tickets are selling fast, so call your friends and reserve your seats now before it's too late!