Majestic Theatre Dallas | Dallas, Texas
The world's best-certified guitar player, Tommy Emmanuel, has the year 2023 fully packed. The highly-regarded guitarist from Australia will be entertaining numerous countries with his critically-acclaimed live performance. This fall, Tommy Emmanuel makes his way to the U.S. to deliver ten coveted shows with special guest Jerry Douglas. On Thursday, 30th November 2023, the virtuoso will perform his signature solo runs, phenomenal arpeggios, and dynamic harmonies! If you are a fan of crafty and dexterous acoustic guitar performances, then you shouldn't waste any time! Hurry and score tickets now to see Tommy Emmanuel at the Majestic Theatre Dallas!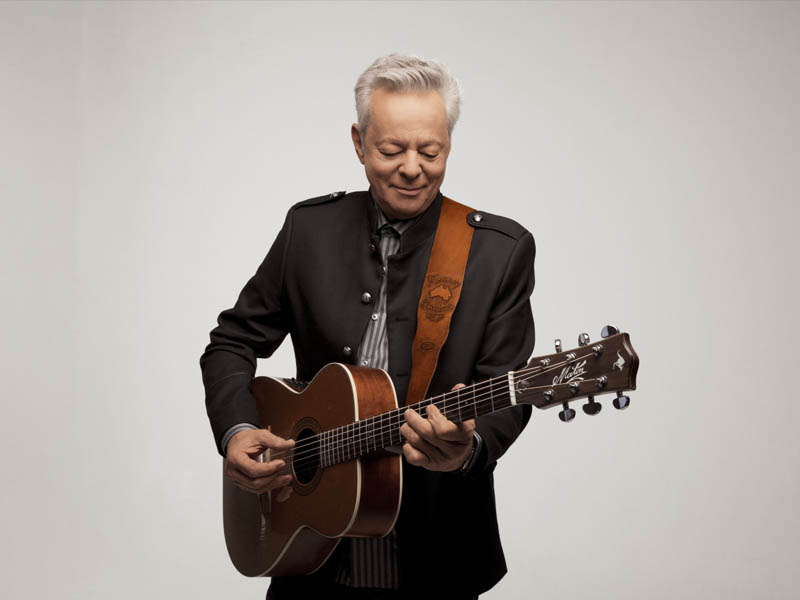 Tommy Emmanuel is an extremely talented guitarist who wowed the world with his complex fingerstyle technique and high-energy performances. He is a tenured guitarist who has developed his own music style, often deriving influences from jazz, rock, pop, bluegrass, and country. At an early age, he was inspired by guitarist Chet Atkins's music. Soon, Emmanuel started incorporating various genres using Atkin's performing style called the Travis picking. Amed with his Maton, Emmanuel began performing for fans all over the world. His live shows have been known not to have any setlists and not use any effects on stage. The highlight of the performances is purely dynamic and energetic playing. For someone with no formal guitar training as a youngster, he's regarded as one of the best acoustic guitarists in the world. Moreover, he often does his studio recordings in one take.
Since Emmanuel doesn't bring any setlists to his shows, his performances are often unpredictable, and all fans can do is simply guess which tracks he would use from his 27-album repertoire. The award-winning guitarist has released four platinum-selling albums and several chart-performing tracks. Recently, he released several covers from his highly-acclaimed Accomplice Series. His latest single, "Smells Like Teen Spirit," was performed with Mike Dawes and was released last year.
Score tickets now to see one of the greatest acoustic guitar players of all time, Tommy Emmanuel!