Majestic Theatre | Dallas, Texas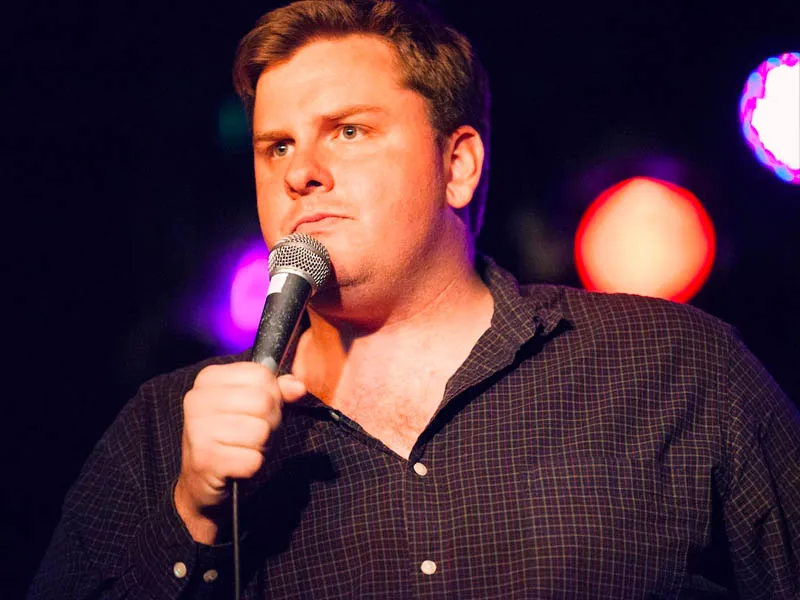 Observation comedy at its finest will take center stage this new year! Are you ready to laugh like there's no tomorrow? We absolutely are!! The outrageous and notorious comic Tim Dillon is deemed "American Royalty" for the year 2024, and he's taking this incredible laugh spectacle across the land! Delivering over 11 dates on top of the already culminated shows in 2023, Tim Dillon is scheduled to make a stop in Dallas, Texas, to make people laugh out loud at the Majestic Theatre Dallas! On Friday, 26th January 2024, comedy fans can look forward to Dillon's signature insults, sensational satires, and sharp observations as he delivers his brand-new stand-up set! No one is safe from Dillon's relentless jokes and side-splitting punchlines! Once you're in the venue, there is no escaping this laugh riot! You are guaranteed to laugh and chuckle all night as the celebration comedian, podcaster, and actor lights up the stage at the Majestic Theater Dallas! Hurry and secure tickets now to see Tim Dillon deliver his brand-new stand-up set!
It's a sensational laugh trip that you don't want to miss! The illustrious podcast powerhouse and stand-up comedy sensation brings his highly-awaited outing across major venues. Tim Dillon will not be sparing anyone for this run. He's set to make some jawa drops and have you laugh until you cry!
Last year, Dillon bagged one of the ultimate stand-up gigs. He released a comedy special titled A Real Hero through Netflix. Before that, Dillon starred as himself in the feature film Timing and made notable appearances in a number of TV and film works. He's the star of his podcast, The Tim Dillon Show, which discusses topics on American cultural issues and complexities of the entertainment industry and American politics. The podcast has aired over 350 episodes as of August 2023 and is steadily bringing in hundreds of thousands of listeners for each episode. He has also co-hosted the highly popular Real Ass Podcast spin-off Bastard Radio. In 2017, Tim Dillon was on Rolling Stone's list of "10 Comedians You Need to Know. Aside from hosting podcasts, he's also a favorite among fellow podcasters. Dillon has guested in several popular shows, including The Joe Rogan Experience.
One can pretty much say that these last few years, Tim Dillon has been booked and busy. His year 2023 has also been a phenomenal trip with the launch of his first major stand-up tour, American Royalty. The tour, which kicked off in the summer, delivered 11 shows. Due to popular demand, Dillon is set to perform another 11 shows in the year 2024.
Fans can look forward to a wide range of comedy styles for his show at the Majestic Theatre Dallas. The highly versatile comedian has mastered several comedy techniques, from self-deprecation to observations, insult, and sketch comedy. His material can also make some jaws drop, so he's definitely not for the faint of heart. But if you're looking for a great, unique comedy with impeccable timing, Tim Dillon is your man. He's currently one of the fastest-rising stars in stand-up comedy, and his show at the Majestic Theatre is definitely a must-see for all comedy fans in the circuit.
Lucky for fans in Dallas, the Majestic Theatre is a prime entertainment destination equipped with everything you would need for a great night out. The historic venue boasts excellent facilities, top-tier sound and light technology, and breathtaking architecture. Many guests have praised the theater for its groundbreaking baroque design and intricate decorative detailing. On top of amazing acoustics and plush seating, the Majestic Theatre also has great customer service.
So go ahead and book those tickets now to see Tim Dillon at the Majestic Theatre Dallas on Friday, 26th January 2024!