Majestic Theatre Dallas | Dallas, Texas
Are you looking for a stand-up comedy with the smarts and wits that match yours? Well, there's no need to WAIT for the right show because the "Wait Wait Stand-Up Tour" is here to offer nothing but the best laughs from Wait Wait panelists and hilarious new comedians. Join Adam Burke, Negin Farsad, and May Jobrani this December 2 at the Majestic Theatre Dallas. Hosted by the veteran comedian Alonzo Bodden, the show will bring the wit and humor of "Wait Wait… Don't Tell Me!" to the famous Dallas stage. Get your tickets now and be ready for a stand-up comedy show with the smarts and surprising elements you wouldn't find in any other show. Secure your event passes by clicking the "Get Tickets" link. Grab yours now, as early as today, and be ready for a rawer, funnier, and more hilarious show with loads of laugh-out-loud moments.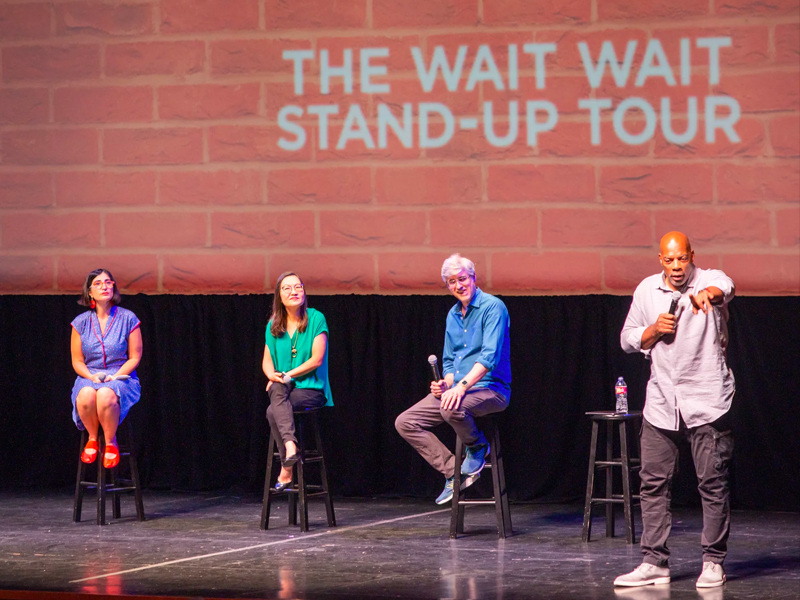 "Wait Wait… Don't Tell Me!" is that radio show that takes away your stress brought by the happenings around the world. Nothing is more entertaining than a panel of comedians quizzing themselves about the news. For those who have not listened to the show (you should), you are missing out on a humorous take on the week's news.
In its 24th year, "Wait Wait… Don't Tell Me!" is back on stage after the pandemic derailed its live shows. This tour will surely be a fun experience witnessing the panel live for the first time in years. "The stand-up tour has the smarts and surprise of Wait Wait, but it's a little more raw, with more laugh-out-loud moments," said Doug Berman, the show's mastermind. "There's just not enough time during an hour of Wait Wait to really get to know the panelists. They're some of the smartest and funniest people on the planet, and this is a chance to spend an evening laughing with them," he added.
As part of this fall's "Wait Wait Stand-Up" tour, the show, which has also won a Peabody Award, will be coming to select cities. One of the lucky cities is Dallas, Texas, as the hilarious panel will be bringing their comedy to the Majestic Theatre Dallas on Friday, December 2. So what are you waiting for? Buy tickets now!