Majestic Theatre Dallas | Dallas, Texas
This 2023, the staggering country rock music icon, The Mavericks, is packing the year with tons of shows! The Miami-based quintet will cover countless major cities in North America, delivering their unique brand of Country/Tex-Mex flavor! On Friday, 22nd September 2023, The Mavericks are set to stop by Dallas, Texas, for a one-night coveted show at the Majestic Theatre Dallas! On this special occasion, the Grammy Award-winning band is guaranteed to deliver their massive hits and fan favorites. Their set list spanning, 11 highly-acclaimed albums, will surely entertain you throughout the show! Quickly score your tickets now to be part of this thrilling night of country rock music only at the Majestic Theatre Dallas!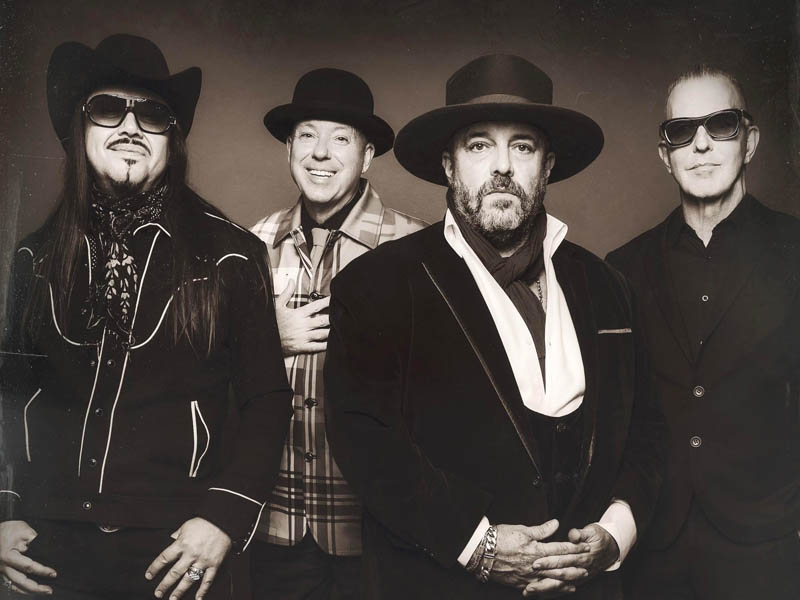 In 2021, The Mavericks won the Trailblazer Award at the Americana Music Honors & Awards. This much-deserved recognition comes after the band's latest effort En Español was released in 2020. This highly-acclaimed record is the band's first full studio album to be sung entirely in Spanish. The Mavericks leaned more on their Latin music roots, creating a more diverse sound compared to their country music-influenced predecessors. Ultimately, the record resonated well with fans and critics, with some writers complementing the record for being "crafted with heart and skill."
The music in En Español possesses the creativity and musicianship that have been showcased since The Mavericks' debut in 1990. The band continued to infuse country music with Latin influences thanks to frontman Raul Malo's Cuban-American ancestry. This unprecedented creativity led to the band's breakthrough in 1994 with their third effort, What a Crying Shame. The exemplary album also eventually led to the band being awarded the Top Vocal Group at the Academy of Country Music and a Grammy nomination for the album's title track.
In 1995 and 1996, The Mavericks achieved unbelievable success, having won Vocal Group of the Year at the Country Music Association for two consecutive years and Top Vocal Group at the Academy of Country Music. Meanwhile, their single, "Here Comes the Rain," from their album Music for All Occasions, won the Grammy Award for Best Country Performance by a Duo or Group.
See the unprecedented purveyor of Latin-infused country rock music as they deliver their fully-packed setlist at the Majestic Theatre Dallas! Tickets are now available!