Majestic Theatre Dallas | Dallas, Texas
One majestic Friday evening comes your way this October 7, as The Doobie Brothers take their signature slick soft rock music to the Majestic Theatre Dallas. Join Michael McDonald, Pat Simmons, Tom Johnston, and John McFee in celebrating their 50 years of creating memorable music. Let the anthemic songs of the Rock and Roll Hall of Famer band take you on a ride down memory lane. Be inspired by their signature hits, including "Long Train Runnin'," "Black Water," "China Grove," "What a Fool Believes," "Listen to the Music," and many others. Let this be a night of fun and nostalgia as you bring your friends to experience the one and only The Doobie Brothers. Tickets are now on sale, and you can get yours by clicking the "Get Tickets" button. Save the date and see you there!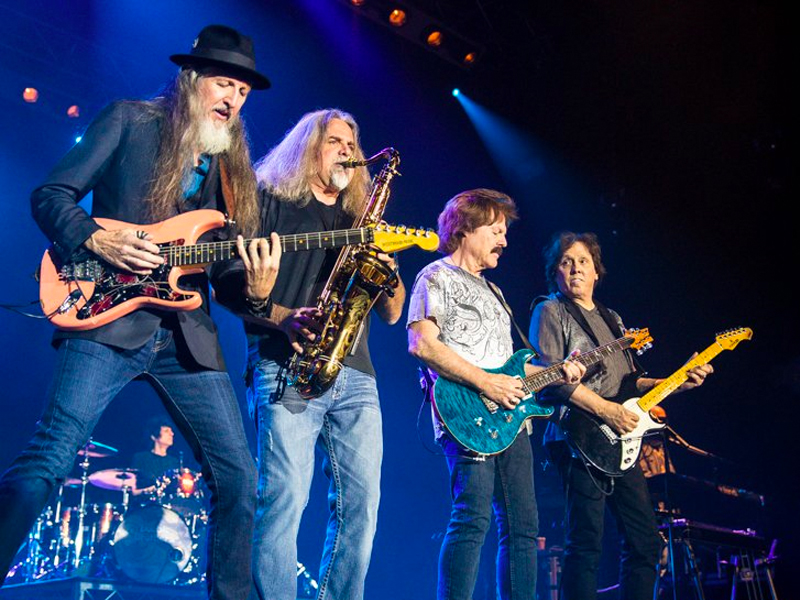 Inducted to the Rock and Roll Hall of Fame in 2020, The Doobie Brothers solidified their place in the saturated industry of rock music back in their early days in San Jose, California. Formed in the early 1970s, the band had dominated the radio airwaves with their brand of soft rock tunes. Although they initially sported a mainstream rock sound, the band evolved and was known globally for their mellow good vibes and smooth blue-eyed soul music.
The band is currently composed of founding members Tom Johnston, Patrick Simmons, Michael McDonald, and John McFee. The history of the band's breakup and subsequent reunions proved that the guys have built upon them a bond that could never be broken. After all, it is so hard to simply leave behind the band's legacy that they have made after years of producing great music and touring all over the country.
Since the 1970s, the band was able to produce a total of 15 studio albums, the latest of which is their 2021 "Liberté." These 15 best-selling albums included 6 Top 10 appearances on the Billboard 200 album chart, including 1978's "Minute by Minute," which reached number one for five weeks and won the band a Grammy for "Best Pop Vocal Performance" by a Duo or Group, while the single "What A Fool Believes" from the album won three Grammys itself.
They are mostly known for their massive hits "Listen to the Music," "Black Water," "China Grove," "What a Fool Believes," and "Long Train Runnin'," among many others. This year, fans of The Doobie Brothers will be ecstatic to hear these songs and other hits in their string of concert shows. As part of their 50th Anniversary Tour, The Doobie Brothers will stop at The Majestic Theatre Dallas this October 7. Join these legendary rockers in a celebration that marks their golden years in the industry in this once-in-a-lifetime concert event. Secure your tickets now by hitting the "Get Tickets" button. Grab your tickets now!