Majestic Theatre Dallas | Dallas, Texas
Comedy gold comes your way this early March as one of the fastest-rising comedians today, Taylor Tomlinson, brings her "The Have It All" tour to Texas's Majestic Theatre Dallas. You will spend nearly two hours of hilarious laughter this March 5 as the 28-year-old comedian sports her blunt, unapologetic jokes that are surprisingly relatable. Don't let her angelic face fool you because once this woman picks up the microphone, hilarious things come out of her mouth. If you are looking for a stand-up comedy show filled with honest yet hilarious antics, this is the ultimate show for you. Grab your tickets today and prepare to be amazed by the quirky personality, wit, and comedic supremacy of Taylor Tomlinson.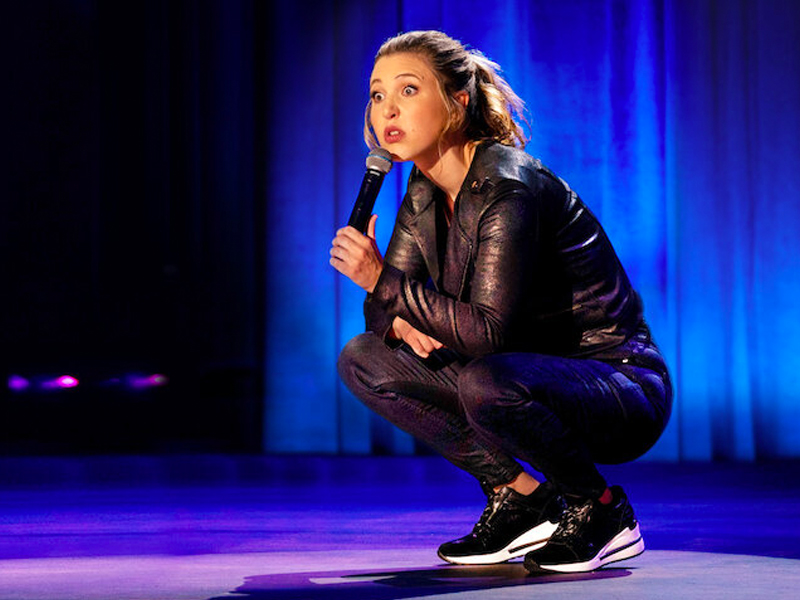 Establishing oneself as one of the sought-after figures in the stand-up comedy scene in their 20s might be a daunting task for all starting comedians, but this is something the young Taylor Tomlinson achieved early in her career. Currently, she is undoubtedly regarded as one of the most in-demand female comics. Thanks to her quirky personality on stage, on-point (yet not exaggerated) body language, and relatable comedy antics that show her honesty and vulnerability as a human being. At 28, these qualities make her stand out in the sea of comedians in the industry.
Over the years, Tomlinson has made a name for herself as a comedian who pokes fun at people's problems in modern society. She has her own distinct brand of humor, which has paid off in the form of several highly regarded stand-up specials.
Tomlinson began her stand-up comedy career at the tender age of 16, having long since known that this was the path she would take. She got her start doing stand-up in places like schools and coffee shops before she ever tried her hand at stand-up professionally. A chance appearance on NBC's "Last Comic Standing" in 2015 was a turning point in the life of the bright young woman. Following her inclusion in a 15-minute set on an episode of Netflix's "The Comedy Lineup" in 2018, she was named one of Variety's "Top 10 Comics to Watch" in 2019. Her first stand-up special, 2020's "Quarter-Life Crisis," and her second, 2022's "Look at You," were both critically acclaimed successes. Forbes' "30 Under 30" list in December 2021 confirmed her status as a rising celebrity. In addition to her stand-up performances, she has a podcast called "Sad in the City."
This 2023, the California native will be touring the country for her "The Have It All Tour." The 28-year-old comedian will stop at the Majestic Theatre Dallas on March 5, 2023. Tickets are available now, and you can get yours by clicking the "Get Tickets" link. You won't want to miss this comedy show, so make sure to mark your calendars now!