Majestic Theatre Dallas | Dallas, Texas
The sensational podcast Straight Up With Stassi delivers a series of live shows this spring! The nationwide tour, titled Mommy Dearest, will cover 21 cities, and she's making a coveted stop in Dallas, Texas! On Thursday, 4th May 2023, Stassi Schroeder Clark will light up the Majestic Theatre Dallas with her incredible show! This highly-anticipated event will discuss exclusive gossip, pop culture, family life, and real-life advice! The tea is so good that it's like a real-life happy hour! No wonder many Straight Up with Stassi Tour dates has sold out! So here's your chance to score the last few remaining tickets and catch Stassi at the Majestic Theatre Dallas!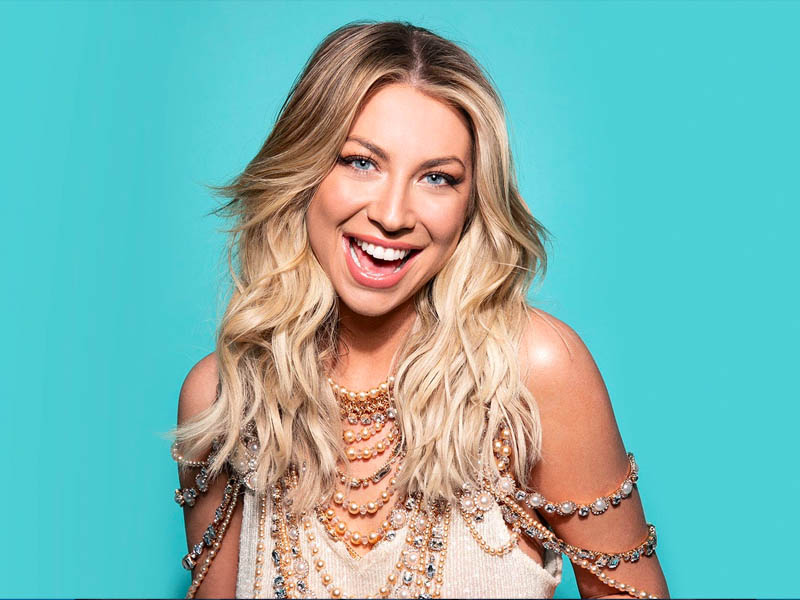 Straight Up with Stassi is a weekly podcast launched in 2015. Stassi Schroeder Clark, an iconic TV personality, fashion blogger, model, and author, has been revered for her honesty and knack for sharing information, tips, and advice with women. Her podcast resonated well with her audience due to its authenticity and various relatable discussions. Moreover, Stassi has definitely helped her audience embrace themselves as they are. Aside from light-hearted advice on beauty and wellness, she has also offered honest conversations on dealing with friends, partners, and family. The show has been going well for over five years. In 2019, Stassi launched the Straight Up with Stassi Tour. The outing sold out several venues. In the same year, Stassi married her casting agent Beau Clark, and together they launched the parenting podcast, The Good, The Bad, The Baby.
Apart from podcasts, Stassi has delved into several projects. She appeared in the reality television series Vanderpump Rules, Queen Bees, The Summer House, The Amazing Race, and more. In 2016, she joined the cast of Sharknado: The 4th Awakens. Stassi is already a very prominent social media personality. Her influence has scored her numerous endorsement deals with beauty and wellness brands.
She has also appeared in magazines like Italian Vanity Fair, Glamour, 944, Millennium, Cliche, and more. People Magazine has described Stassi as Vanderpump Rules' "most fashion-focused of all her castmates." Moreover, Stassi happens to be a published author. Her book, Next Level Basic: The Definitive Basic Bitch Handbook, was ranked third on the New York Times Best Seller List in 2019.
Take your girl talk to the next level by joining Stassi on her sensational live show in Dallas! Catch Straight Up with Stassi this Thursday, 4th May 2023, at the Majestic Theatre Dallas!