Majestic Theatre Dallas | Dallas, Texas
The incredible harmonious voices of our favorite nine dapper vocalists, collectively known as Straight No Chaser, will echo the walls of Majestic Theatre Dallas this November 8 as they create beautiful music together for all fans to behold. Join hundreds of spectators on this night that celebrates the group's 25th Anniversary. Let their fan-favorite song mash-ups intensify your appreciation for a cappella music, and let their crazy banters on stage take all stress away. These men may have aged, but their voices and sense of humor aged like fine wine. Take the entire family this Tuesday at Majestic Theater Dallas and be amazed by the musicality and sheer talent of Steve, Tyler, Seggie, Walt, Jerome, Jasper, Randy, Mike, and Charlie. Get your tickets now! Click on the "Get Tickets" link and start placing your orders.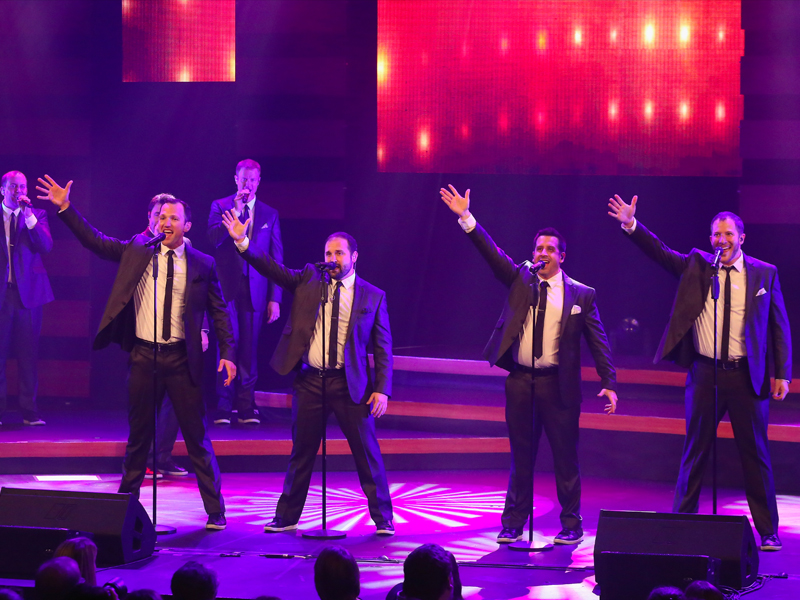 The unconventional approach of Straight No Chaser in their a cappella performances way back in 1996 at Indiana University opened the doors for then college students to establish a solid fanbase within their campus. The guys made a cappella music cool and famous, especially when they took part in the university's annual 36-hour dance marathon. Because of their local success, the original line-up was able to release a few albums, tour Midwest, and compete nationally at Carnegie Hall. The national and international recognition of the all-male group happened almost accidentally when the video of the group's 1998 comical performance of "The 12 Days of Christmas" went viral in 2006. Little did the band know that the viral video would lead them to sign a recording contract at Atlantic Records.
Despite having different individual careers after finishing college, the members of Straight No Chaser reunited and recoded their first commercially-produced album under Atlantic Records entitled "Holiday Spirits." The record is one of the 7 albums produced by Atlantic Records. Their latest one, "Social Christmasing," released in 2020, is under SNC Records. To date, the group has sold over 3 million records worldwide and over 1.5 million concert tickets.
Over the years, Straight No Chaser firmly cemented its status as an international phenomenon. Thanks to the passionate community of millions of fans worldwide affectionately dubbed "Chasers," who tirelessly support the group. If you are part of the Chasers, you should grab some tickets for the band's Majestic Theater Dallas show this November 8. The concert is part of the SNC's 25th Anniversary celebration. Don't miss the opportunity to experience the captivating music of nine unadulterated human voices coming together to make extraordinary music that will surely blow you away. Place your ticket orders now by clicking the "Get Tickets" button.