Majestic Theatre Dallas | Dallas, Texas
If you're looking for some laughs, look no further because America's favorite husband, Steve Treviño, is coming to the Majestic Theatre Dallas on Friday 9th, September 2022. The Texas native embarks on the I Speak Wife Comedy Tour this year, consisting of more than 40-dates spread across spring, summer, and fall. Get your tickets now to this much-anticipated show and watch Treviño share hilarious stories about husband life, fatherhood, and everything else about life. And if you're one of those husbands struggling to understand his wife, drop by the Majestic Theatre Dallas on Friday, 9th September, because Steve Treviño "speaks wife" fluently!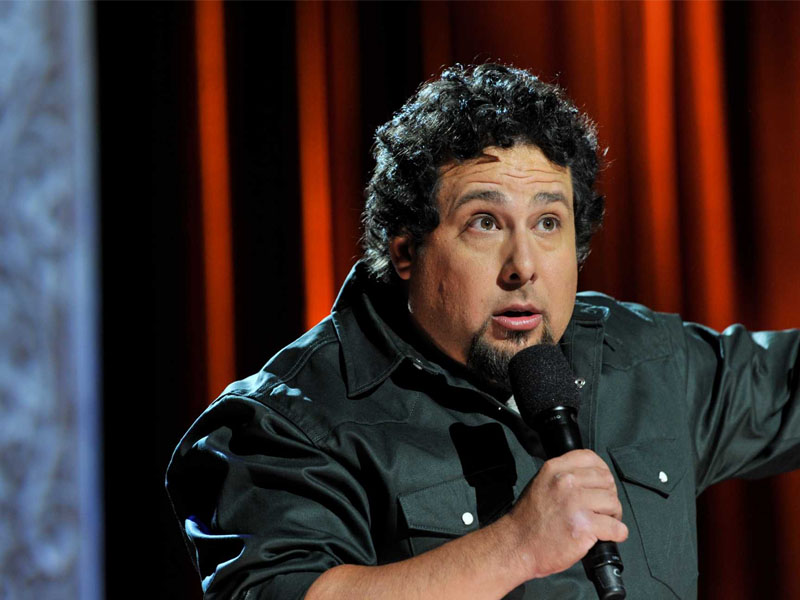 Steve Treviño's comedic style is that he personifies a nice friendly neighbor who tells funny stories about his wife. America has found him somewhat "relatable" due to his many observations about family life, his wife's quirks and behavior, and modern life-hood. One of his many skills includes speaking "wife," or at least he understands his wife at some level that other husbands find very appealing. He is also proud to share that he is a good husband because he is "not allowed to make his own decisions." Treviño is the typical father who takes pride in his D.I.Y. skills, assembling furniture, slides, and backyard playground projects. The hilarious bit is that he refuses to call for help and pay for the $500 assembling service. Some of his other bits involve his in-laws and his parents.
Treviño is one of the upcoming stars in the stand-up comedy world. His stand-up routines have been viewed online over 175 million times. Moreover, his previous tours have all sold impressively. When asked about being named America's favorite husband, Treviño is quick to share that his comedy is very personal to him. "My goal is to make sure every day, married men can laugh at themselves. Life wasn't horrible for me. I didn't have this crazy struggle. I'm just an average married man madly in love with my above-average wife – and I want to make her happy. I think that translates to the audience. My narrative is I'm a normal dude trying to be a good spouse and father, just like you."
If you are looking for some wholesome comedy to bring your family to, get your tickets now to see Steve Treviño perform at the Majestic Theatre Dallas on Friday 9th September 2022!