Majestic Theatre | Dallas, Texas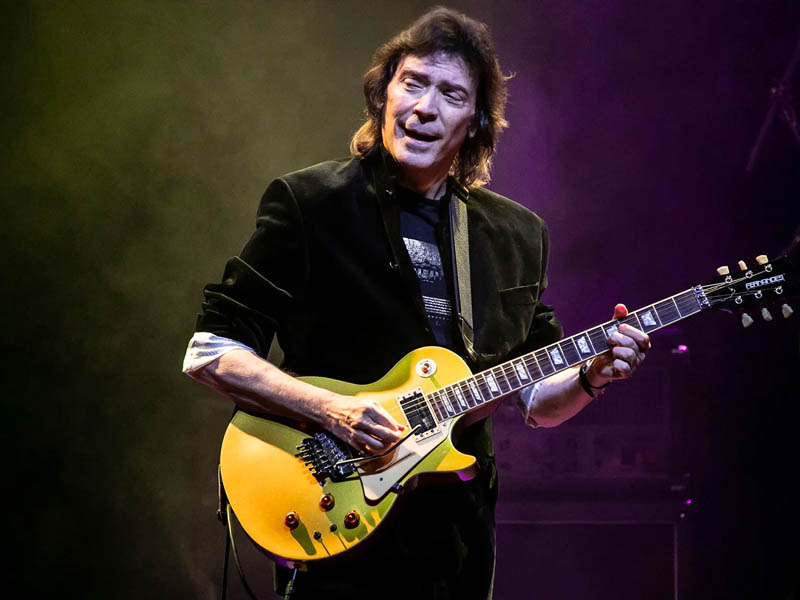 There's great news for guitar fanatics this spring! The legendary guitar-slinging sensation Steve Hackett is slated to extend his Genesis Revisited Foxtrot at Fifty + Hackett HIghlights, and it's hitting several more cities than anticipated! The highly-awaited trek makes its way to Dallas on Saturday, 6th April 2024! Lucky progressive blues rock enthusiasts can look forward to Hackett's plethora of amazing hits as he conquers the Majestic Theatre Dallas with his trustee Gibson Les Paul Goldtop and his phenomenal band! Watch out for remarkable staples from his former band, Genesis, as well as highlights from their legendary 1972 album, Foxtrot. This spring, Hackett is set to deliver a power-packed show filled with great energy, excellent musicianship, and plenty of progressive rock hits! If you're keen on experiencing this coveted show at the iconic Majestic Theatre Dallas, you better hurry and score your tickets now before it's too late!
This 2024, the legendary Steve Hackett will be hitting several more cities for his critically acclaimed Genesis Revisited Foxtrot at Fifty + Hackett Highlights. After an eventful 2023, Hackett is set to travel to Dallas for a one-night rock music extravaganza! Fans can look forward to Hackett's plethora of solo hits, as well as massive staples from his former band Genesis. He performed with the legendary progressive band from 1971 to 1977. Although his time with the band was brief, he was one of the key writers and composers of the legendary album Foxtrot. Aside from his exemplary work with the 1972 album, Hackett also has a hefty amount of contributions in Nursery Cryme, The Lamb Lies Down on Broadway, Selling England by the Pound, A Trick of the Tail, and Wind & Wuthering. Moreover, his work with the band had a significant role in their commercial success.
In 1975, Hackett pursued his solo career and dropped his debut effort, Voyage of the Acolyte. The highly acclaimed instrumental work captivates Hackett's penchant for delivering melodic guitar solos, as well as the clever infusion of synthesizers, vibraphones, harmonies, and more. The prolific multi-instrumentalist, who recorded the album during Genesis' break, showcased his incredible musicianship with the help of illustrious 12-string guitar player and Genesis co-founder Mike Rutherford.
For his upcoming tour, Hackett knows exactly what his fans are craving, and that's why he's dedicating an entire tour to Genesis' hits plus iconic hits from their 1972 album. But music fanatics can also look forward to a myriad of solo hits from the guitar virtuoso who was basically at the forefront of progressive rock music during its early days.
Lucky fans in Dallas can witness Hackett's unprecedented genius as he delivers his fully-packed live set at the Majestic Theatre Dallas. Hackett and his band are sure to showcase remarkable skills, as well as their tenacity for extended jams and monumental covers from Genesis. Hackett's solo works also promise plenty of phenomenal solos and soul-serenading instrumentals. You can enjoy this outstanding music along with Majestic Theatre Dallas' top-tier facilities, remarkable customer service, great location, and overall experience. If you score tickets to see Steve Hackett at the Majestic Theatre Dallas, you are guaranteed a grand night out on Saturday 6th April 2024! What's a better way to spend your Saturday evening than to watch one of the world's most legendary guitar players of all time? Hurry and score your tickets now!