Majestic Theatre Dallas | Dallas, Texas
The 8-Piece Soul Band, St. Paul, and The Broken Bones are one of the hottest accidental acts to ever exist. Ever since Paul Janeway and Jesse Phillips discovered their talents worked so well together, they have released five spectacular albums, with their latest, "Angels in Science Fiction," being the reason for a brand new tour, and this part of the trek will be coming to the Majestic Theatre Dallas on Thursday, November 2, 2023. Gaining praise from the likes of Rolling Stone, NPR, and the New York Times, it should come as no surprise that these guys have shared the stage with the world's biggest artists, like Elton John. Whether you are just discovering their music or a longtime fan, this show will definitely have something for any fan of music, and you really need to get yourself there. Getting tickets would be hard, but you've landed at the best place to secure yours, so click on the "GET TICKETS" button now before they run out.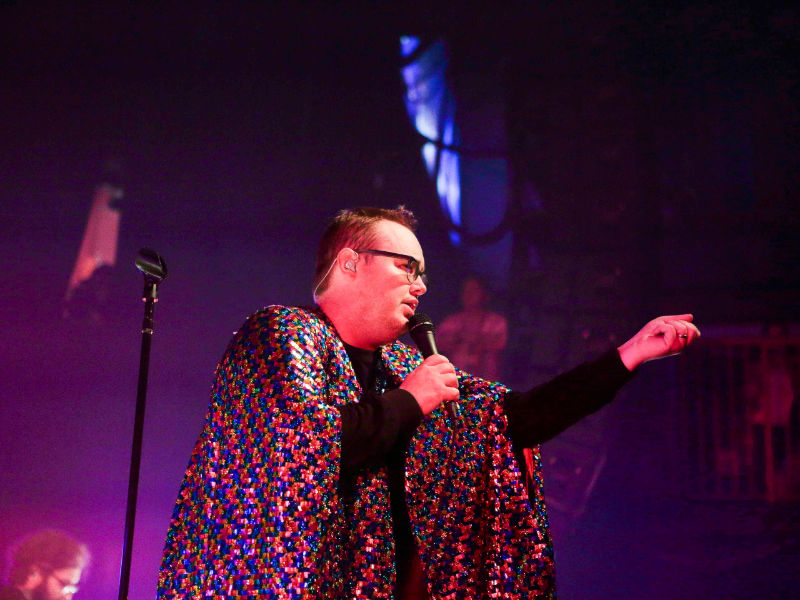 Here, for your entertainment, please welcome the incredible St. Paul and the Broken Bones. The band started off with two founding members, Paul Janeway and Jesse Phillips. They met in the early 2000s, but it wasn't until 2012 that the two had something seriously incredible to give fans of music. So the two formed the group St. Paul and the Broken Bones, completing the line-up with members Browan Lollar, Al Gamble, Kevin Leon, Chad Fisher, Allen Branstetter, and Amari Ansari.
By 2014, they had their debut album ready for people to enjoy, and it became a hit with fans all over the nation. The sound was seriously cool, blending funky beats with some sizzling hot vocals that landed them gigs at some of the hottest festivals and sharing the stage with some big names in the industry like Elton John and The Rolling Stones. Their ability to get the whole crowd on their feet and dancing is unparalleled, so it was inevitable that the critics would shower them with praise, including the biggest names in music like Spin, NPR, and many more.
Never being the ones to rest on their laurels, they released a further 4 albums and, with each new release, developed their sound even further, encompassing sounds from several different genres, including funk, psychedelia, disco, and old school soul.
Their latest album is a product of Paul Janeway's impending fatherhood. When he realized he was going to be a parent, he wrote several letters to his unborn child, which culminated in "Angels in Science Fiction." This project is also the reason for their latest tour, so not only will you get to experience the band in all of their glory, but you will also get to listen to brand new music as well.
A tour this hot is indeed rare, and with talent this hot, their legion of followers are bound to grab all of the remaining tickets without wasting any time. That would leave you in a difficult spot but you can secure your place right here and now right on this website but they won't be around for long. Act now and be ready for the night of your life and the memories to last a lifetime.