Majestic Theatre Dallas | Dallas, Texas
Marvel superhero fanatics can enjoy an entirely new experience this September! The groundbreaking animated film Spider-Man: Into The Spider-Verse will be given the live music treatment with an impressive symphonic orchestra! We all know that the Academy Award-winning film showcased plenty of exemplary music and iconic hits, including a lot of hip-hop tracks. That's why on Wednesday, 13th September 2023, Spider-Man: Into The Spider-Verse Live In Concert will deliver a well-rounded production at the Majestic Theatre Dallas! Unlike other films with live concerts, Spider-man: Into the Spider-Verse will have a symphonic orchestra accompanied by rock musicians and a DJ live on stage! Emmy-Award-winning composer Daniel Pemberton composed the genre-defying score that works excellently with the hip-hop tracks from Lil Wayne, Post Malone, Nicki Minaj, and Jaden Smith. Travel to the world of Spider-man and explore the possibilities of the multiverse with a tremendous live orchestra as your background music! Hurry and secure your tickets now before it's too late!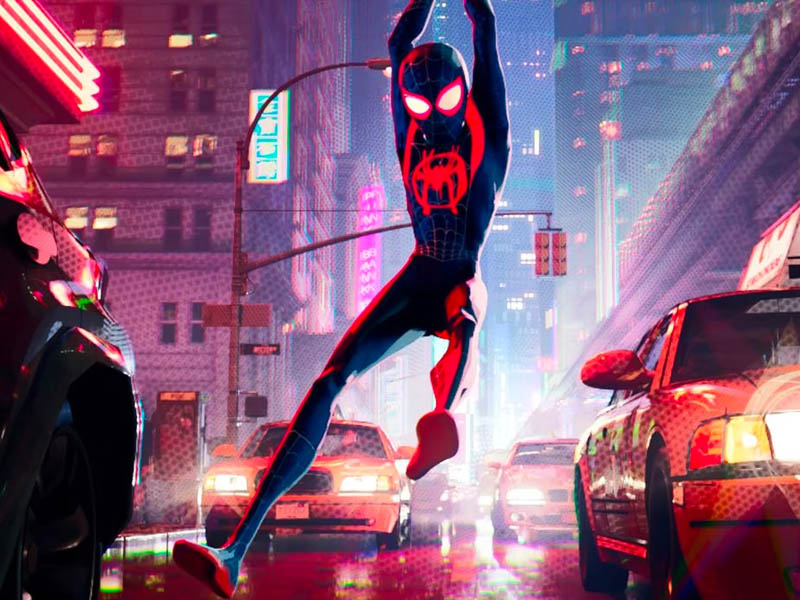 Spider-Man: Into the Spider-Verse is not your ordinary remake of the Spider-man film series. The animated film tells the story of an alternate Spider-man, Miles Morales. Having experienced immense pressure from his father and school, Miles went into an abandoned subway station with his uncle Aaron Davis to paint graffiti. Miles was accidentally bitten by a radioactive spider, and he later gained powers similar to the real Spider-man. After struggling to control his powers, Miles returned to the subway station and discovered an illegally built collider. This project was the work of mob boss and supervillain Wilson Fisk. The rich but evil man hoped to use the collider to access a parallel universe where his late wife and son were still alive.
The real Spider-man arrives and attempts to disable the collider. But Fisk brought his henchmen, the Green Goblin and the Prowler. Miles, who was there to witness it all, was in grave danger, and he was saved by Spider-man. However, the Green Goblin pushed Spider-man into the collider, which caused it to explode. The Goblin was killed instantly, and Spider-man was gravely injured. He gives a flash drive to Miles so he can use it to disable the machine when it reactivates. Miles leaves the scene and watches in horror as Fisk murders Spider-man with his bare hands. How will a kid from New York save the city from a collider? Will Miles master his powers?
Find out when you come and see the Spider-Man: Into The Spider-Verse Live In Concert at the Majestic Theatre Dallas!
The film received plenty of praise from fans and critics not just for its incredible plot and exemplary art but also for its brilliantly-curated soundtrack. The movie features tracks from renowned hip-hop artists like Lil Wayne, Nicki Minaj, Swae Lee, Jaden Smith, Ty Dolla $ign, and many more. Post Malone's "Sunflower" became the film's official theme song. With a captivating line-up of songs, it is only logical to bring in a composer known for his ability to complement hip-hop music with a symphonic orchestral score. The music genius has earned numerous accolades, including an Emmy Award and four Golden Globe nominations. Aside from Spider-Man: Into the Spider-Verse, Pemberton has also done fantastic work with Enola Holmes, Birds of Prey, Motherless Brooklyn, Ocean's 8, and many more.
Catch Spider-Man: Into The Spider-Verse Live In Concert at the Majestic Theatre Dallas on Wednesday, 13th September 2023! Tickets are now available!