Majestic Theatre | Dallas, Texas
Grab your tickets for an exciting music concert where the Venezuelan brother duo, Servando Y Florentino, will burst onto the stage in a flurry of Latino beats, rhythms, smooth vocals and cool energy. Tickets are on sale for Thursday the 22nd of September 2022 at the Majestic Theatre Dallas, so grab your opportunity and tickets to see Servando Y Florentino perform live on stage as part of their 2022 tour, 'En Tu Ciudad Tour'. The English translation means 'In Your City', so be in the same city as the duo to enjoy their live music on 09/22/2022 at the Majestic Theatre Dallas and book your tickets.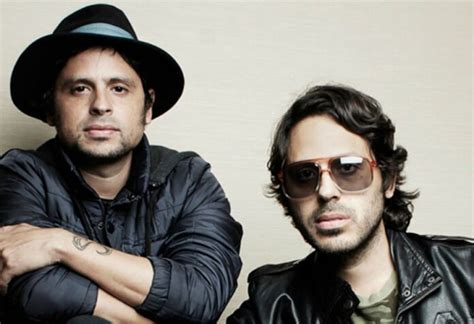 The Primera brothers, Servando and Florentino, are back on the music scene, touring throughout 2022 to bring audiences the sounds of both their older and newer material. Their tour, 'En Tu Ciudad Tour', is highly anticipated after the brother's absence from the limelight. In the early 90's the Venezuelan-duo flew on the wings of fame after their debut as lead singers in Orquesta Salserin. They chose to pursue an independent career together and released their first album in 1997, titled 'The First'. The brothers have released 5 studio albums in their career, their last release being in 2010, titled 'It's a Wrap / Se Acabó'. Servando Y Florentino have created classic tracks, such as 'Una Fan Enamorada', 'Aliviame', 'Una Canción Que Te Enamore' and 'Muchacho Solitario', that have captured the rhythmic syncopation and mood of salsa-pop. They will be performing classics such as these on their tour, but also delighting audiences with their newer releases, 'Te Encontro' and 'Los Cachos', which show the brother's expansion of their style, adding a more contemporary element to their music. So, ensure you are there to spend your 22nd of September with the Grammy-nominated, cool, rhythmic Servando Y Florentino and be a part of their 2022 tour.