Majestic Theatre Dallas | Dallas, Texas
Get ready for another hilarious stand-up comedy show from the one and only Sarah Millican. Yes, our favorite English comedian will once again spread good vibes in the stand-up comedy circuit with her "Bobby Dazzler Tour." And good news to all her Texan fans because the 47-year-old comedian will perform at the Majestic Theatre Dallas on April 7, 2023. Prepare to be amazed by the wit, extraordinary stage presence, and rib-tickling antics of Millican. Don't be fooled by the comedian's bright clothes, timid-ish personality, and unassuming demeanor. Because once she opens her mouth and cracks her jokes, you'll be rolling down the floor in humongous laughter. Don't take our word for it; watch her live and be awed by her comedic prowess. Click the link to purchase your tickets here.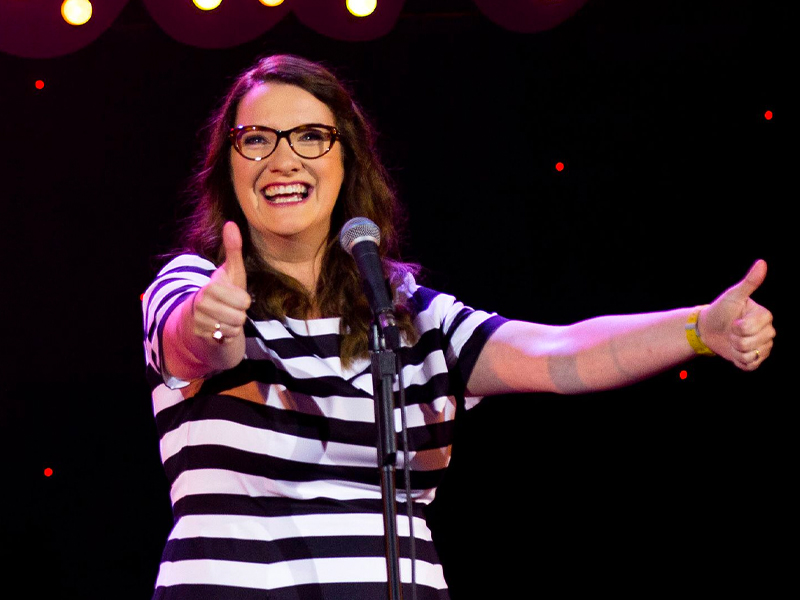 Sarah Millican is one of those unpretentious comedians who would surprise everyone with her wit and charisma on stage. She may come across as the kindest, timid, and your typical next-door kind neighbor. Still, audiences are in for a surprising comedic ride whenever she opens her mouth, revealing how genuinely funny she is. The twisted, spicy, and often sexually humorous words that flow out of her mouth belie the modest first impression she gives. To those who are unfamiliar with her, this will come as a complete surprise — a pleasant one that will knock your socks off.
Millican's stand-up comedy career started after her husband of seven years decided to file for divorce. She made this traumatic experience a stepping stone to entering the world of comedy. Because of this, she did something she'd never done before: she performed stand-up comedy in front of an audience. It worked, and as they say, the rest is history. Millican was finally able to explore her comedic potential. Her ability to surprise her audience with humor helped her stand out, and in 2008, after only a short time on stage, she won the "Best Newcomer" award at the Edinburgh Festival Fringe.
Her status as a stand-up comedian skyrocketed after her festival appearance. She travels extensively and makes frequent public appearances. Having a successful television show, "The Sarah Millican Television Programme," is one of her numerous accomplishments.
This 2023, the 47-year-old comedian will be touring around the country to shower happiness through her rib-tickling antics on stage. Sarah Millican's "Bobby Dazzler" tour is coming to Texas's Majestic Theatre Dallas on April 7. If you want to have a good laugh with your friends, reserve your tickets now. Click the "Get Tickets" link to purchase your tickets now!