Majestic Theatre | Dallas, Texas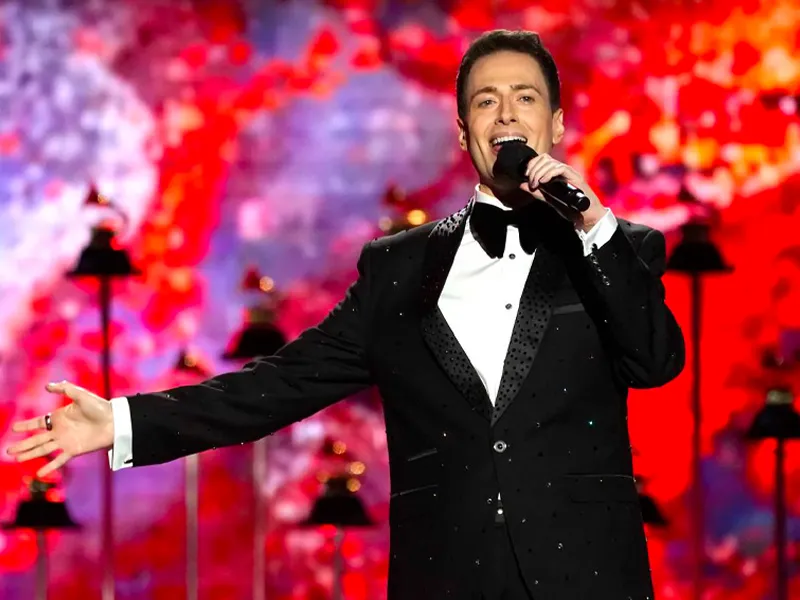 A heavily curated show filled with parodies and musical extravaganza. That is what you will expect this May 4 at the Majestic Theatre Dallas because the one and only Randy Rainbow brings color to the famous Texas venue. The YouTube superstar and Grammy-and-Emmy-nominated artist will stop at the iconic performing arts theater for his highly-anticipated "Randy Rainbow for President" Tour. By the sound of that, the show will be an extension of Randy's politically-themed parodies online — and it promises nothing but the wittiest comedic skits and rib-tickling monologues that will make you laugh the night away. No matter which side of the political spectrum you belong to, you will enjoy Randy Rainbow's witty take on politics. You will surely laugh and be in awe as he sings his heart out in the most creative and hilarious ways. His political satire and musical parodies never disappoint, and this show will definitely be another one for the books. So click that "Get Tickets" link today, and be one of the lucky audience members to be part of one flamboyant evening. Reserve your tickets today!
Music parodies are a huge part of the 2010s pop culture due to artists like Randy Rainbow. He is responsible for multiple of the most viral music parodies on social media. He is complimenting the two areas wherein he dedicated his life mastering - comedy and music. With the help of trustee Broadway tunes and prayers for Patti Lupone, he dips his toes into political satire. A feat some comedians only dare. His songs and skits do not tread kindly, I mean lightly, and that is what makes it fun! What's at the end of that darn rainbow? It's just Randy and his satirical show tunes.
After years of roasting, creating witty lyrics, and singing the house boots down for politicians, it is finally time for him to run for office. The nation deserves someone who loves everything flashy, who cares for people with sass, and who knows how to sing, Randy checks all of the boxes. "Randy Rainbow for President" is on a campaign tour this year and next year to convince you who is the best person to sit for the presidency (and slay). The tour bedazzled when it began in October and the approval rating is up in the sky and will continue up until May, next year just so the campaign reaches meteoric heights.
In this campaign, there will be songs you have never heard before, new politicians to make fun of, and always a high dosage of laughter. All things that are expected from Randy Rainbow. Maybe there is a tune or two from your favorite musicals for your "favorite" politicians. You name it.
If you are looking for a "solid leader who can lipsync for his life," "sings his pressers in the style of Les Mis," "make every war a party," and can "make Ariana Grande the secretary of defense," then vote and get tickets for "Randy Rainbow for President." If you are not convinced by all of these, you probably are, and you just need more convincing.
It is going to be a big day for Dallas, Texas, on May 4th because Randy Rainbow will rally at the Majestic Theatre Dallas. Get tickets now!