Majestic Theatre | Dallas, Texas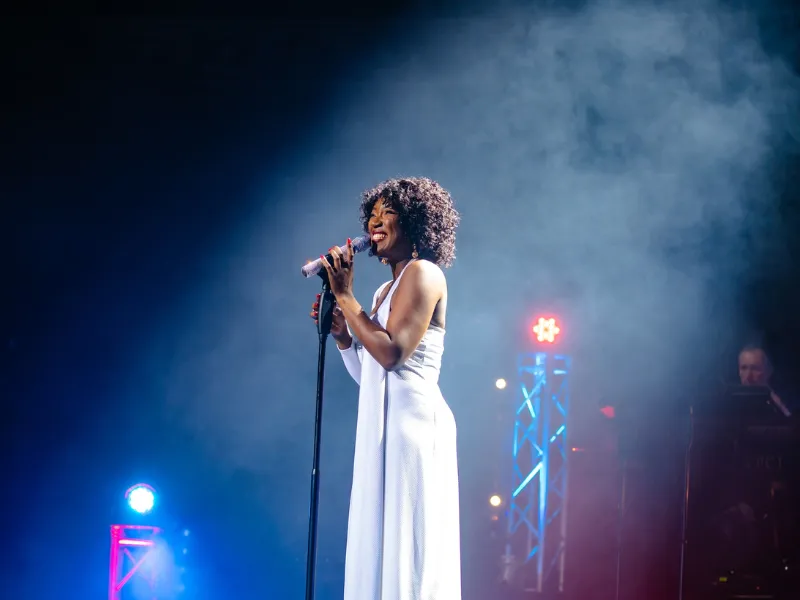 Are you ready to dance with somebody? We're ready to feel the heat at the Majestic Theatre Dallas as the Queen Of The Night - Remembering Whitney event drops by on April 1st! Direct from London's West End, watch dynamic artist Trina Johnson Finn in this hour-and-a-half live show that brings the greatest hits of the late Whitney Houston to the stage! The 80's pop star, is famous for singing vocally demanding tracks like "Run To You," "I Have Nothing," "How Will I Know," and the karaoke banger "I Will Always Love You." Lead vocalist Trina is the epitome of perfection for the role given her impressive appearances on The Grammy Awards, Oprah, MTV Music Video Awards, and Billboard Awards. Texas is really firing up as the Dallas stage boosts the viewing experience of this much-awaited tribute concert with its Renaissance-style architecture and rich atmosphere! Join us in honoring the legendary diva and start reserving your tickets as early as now!
Queen Of The Night - Remembering Whitney is live at the Majestic Theatre Dallas on Monday, April 1st!
Featuring beloved hits from Whitney Houston, this production will cover songs from all of the late diva's best-selling albums, further elevated by dialogues that provide context to each track. It's complemented by the talents of some of Las Vegas's most accomplished musicians, two exceptional background vocalists, and four dancers, promising a treat for Whitney's fan base.
Throughout her career with Arista Records, Whitney Houston achieved a record-breaking milestone with over 200 million albums, singles, and videos sold worldwide. She has set the standard of superstardom that remains unmatched today as she has influenced countless vocalists in similar genres.
Leading the show is Trina Johnson Finn, best known for her appearances in major awards shows like The Grammy's, MTV Music Video Awards, Oprah, Billboard Awards, BET Awards, and the American Music Awards.
Can't wait 'til spring? For those of you preparing for the greatest tribute concert of the year, the official setlist for the upcoming show can be found right here:
QUEEN OF THE NIGHT - REMEMBERING WHITNEY SETLIST
What's Love Got To Do With It?
I Have Nothing
Queen of the Night
My Love Is Your Love
I Will Always Love You
One Moment in Time
Saving All My Love For You
Jesus Loves Me
Love Will Save the Day
Step by Step
I'm Your Baby Tonight
Exhale
If I Told You That
Run To You
Million Dollar Bill
"It's a must-see show for all Whitney fans – from those who are only familiar with her biggest songs to those who are well-versed in her entire discography, to people of all ages and from different backgrounds," Choon Young Tan shares about the performance.
As the last remnant of Theater Row, the Majestic Theatre Dallas is one of the most iconic performing arts venues in downtown Dallas. With a spacious 2,800 seating capacity, all fans from around the nation are welcome to drop by and witness the dazzling show in all its glory. Purchase your tickets now to Queen Of The Night - Remembering Whitney on April 1st!