Majestic Theatre Dallas | Dallas, Texas
An evening of comedy, music, magic, and everything in between comes your way this November 5 as two talented comedians join forces in an incredible show that will surely put a smile on your face. Join Piff the Magic Dragon and Puddles Pity Party in bringing their "The Piff and Puddles Misery Loves Company Tour" to the Majestic Theatre Dallas. Mark your calendars and save the date because you don't want to miss the fun and laughter that these two America's Got Talent alumni bring to the table. Be amazed by the incredible voice of Puddles as he belts his iconic song covers, and be entertained by the brand of comedy magic Piff offers to all spectators. Tickets are now on sale, so don't hesitate to click on the "Get Tickets" button to secure your tickets!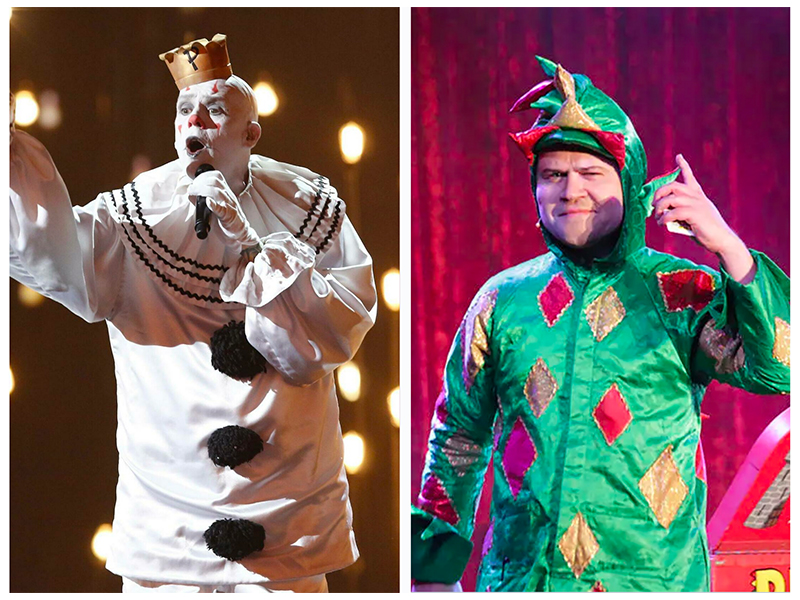 Piff the Magic Dragon and Puddles Pity Party are two character acts that have made a buzz online after appearing in some reality shows. Although they are most notably known as two iconic acts from separate seasons of "America's Got Talent," the two had already a significantly prolific career prior to joining the famous reality show.
Puddles is a singer and entertainer who is the frontman of the band, Kingsized. He may be most notably known as Puddles Pity Party, but this 58-year-old entertainer is known to many for his real name, Michael Geier. The clown Puddles is his alter-ego, which he started almost a decade ago in 2013 on his YouTube channel. Geier now performs almost exclusively as Puddles, but he also refers to Puddles as a completely separate entity from himself.
Piff the Magic Dragon, on the other hand, has performed in the most esteemed venues before trying his luck at AGT. John van der Put, in real life, Piff is a proud winner of multiple awards from British magic societies. He also toured as a supporting act for Mumford and Sons and has appeared on "Penn & Teller: Fool Us." He was named one of Variety's 10 Comics to Watch for 2019. He has won several Best of Las Vegas awards for his long-running show at the iconic Flamingo Hotel & Casino. It is safe to say that his brand of magic ––accompanied by his sidekick Mr. Piffles, the world's only magic performing chihuahua–– is a captivating act among thousands of audiences.
This year, the magic of Piff will meet the golden voice of Puddles Pity Party. Catch these two incredibly talented entertainers as they bring their Misery Loves Company Tour across 19 cities in the United States. Watch them perform live this November 5 at the Majestic Theatre Dallas. Click on the "Get Tickets" button to secure your tickets!