Majestic Theatre | Dallas, Texas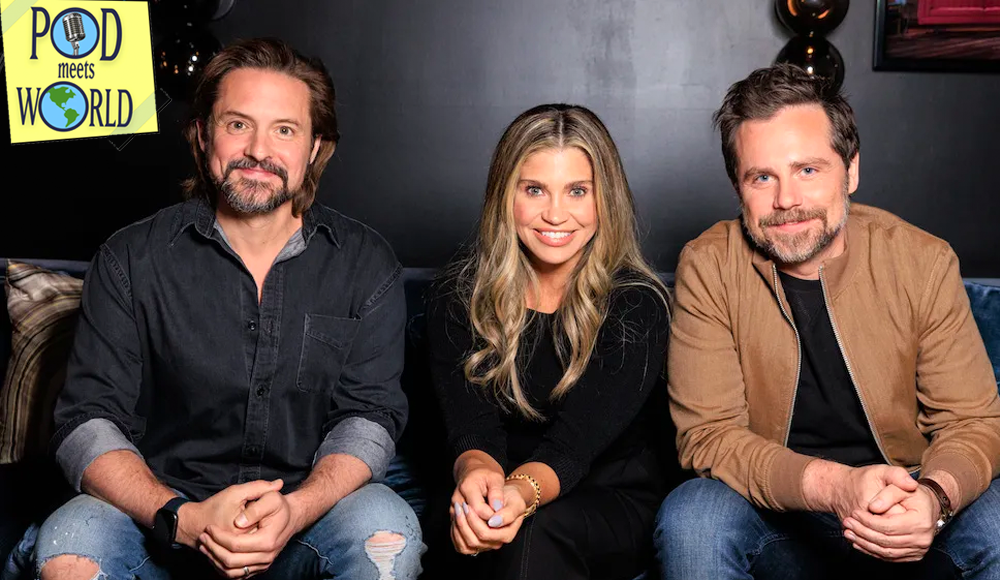 Sending you back to the good ol' days of 1993 when "Boy Meets World" first hit TV boxes, Danielle, Will, and Rider are treating their listeners on a day where their adventures come to life. Sharing a multitude of stories that spark nostalgia, it's all we want - that spark of joy that the good ol' days bring. Together, the three stars from the classic sitcom are hitting the road, marking a special stop for fun, games, and nostalgic tales live at Majestic Theatre Dallas on Thursday, January 11th of the new year. Reacting to and reliving moments from the iconic show, their podcast accumulated millions of listens, sharing behind-the-scene exclusives and answers to intriguing fan questions. All grown up, your favorite characters, Topanga, Shawn, and Eric, are set to take audiences on a blast from the past. Exciting things are in store at The Kids Wanna Jump Tour. So, get your best '90s outfits out of your closets and book those tickets now!
'80s and '90s kids definitely found themselves hooked on "Boy Meets World". With tales of a high school boy juggling true love, friends, and everything in between, the Friday night stape became a global hit. This time around, three of its iconic stars, Topanga, Shawn, and Eric, are coming back to life as the original cast, Danielle, Will, and Rider, bring their podcast, "Pod Meets World", to the live stage. Spilling the tea with behind-the-scene exclusives and core memories from the set, "The Kids Wanna Jump" Tour is bound to heal your inner child.
At the live show, the gang's looking forward to sharing top-secret stories from the set, answering audience questions, and awarding a grand winner of the Boy Meets World costume contest. So, better get your best '90s fits ready for a blast.
"Accumulating over 13 million downloads in just six months, the show's humor and emotional revelations have turned an innocent attempt for friends to watch their teenage selves on TV, into a worldwide phenomenon," the tour's official statement shared.
Celebrating 30 years since the very first episode of their iconic sitcom aired on national TV, Danielle, Will, and Rider are stoked to meet generations of avid fans for a nostalgic extravaganza. It's also been 23 years since its very last episode in May 2000. What started as a getaway to watch their teenage selves act and live an imaginary '90s life, its millions of fans soon got hooked and craved the podcast's nostalgic memories and kept secrets. Not only do they highlight every episode, but they give fans a sneak peek at behind-the-scene memories while also answering fan-submitted questions.
"As a blanket statement, 'Boy Meets World' is an overwhelmingly positive experience in all of our lives," Rider Strong shared in an interview with Variety.
The podcast also welcomed a slew of guests, including Boy Meets World alumni Trina McGree, Blake Clark, Matthew Lawrence, and Adam Scott. The unstoppable bunch was also joined by other former child stars who grew up in the same era, including Marla Sokoloff and Jodie Sweetin. Rewatching every episode and spilling the tea, Pod Meets World never failed to spark joy and nostalgia among its viewers and listeners.
"Ultimately we settled on it as a sort of journey, rather than just watching the show and talking about how great it is," Strong shared in an interview with Entertainment Weekly about the podcast. "Which we all agree, it is actually great, We wanted it to be more of a personal journey for us, and to just be honest."
Pod Meets World revealed that everything wasn't all glitter and gold. The cast went through ups and downs, including some juicy reactions to behind-the-scene memories and the show's spin-off "Girl Meet World". Nonetheless, they look back on a beautiful journey that shaped a generation of '90s kids.
Catch Danielle, Will, and Rider live on stage at Majestic Theatre Dallas on January 11th by booking your tickets now!