Majestic Theatre Dallas | Dallas, Texas
Pat Metheny is taking things to a brand new level on a first-of-its kind (for him) tour that will serve alongside the release of his new album, Dream Box. This part of the trek will make its way to the Majestic Theatre in Dallas on Wednesday, October 11, 2023, and will see Metheny performing solo with him and his guitar in a very special way. Known for his incredible stage presence and phenominal skill, you can expect to witness his personal and fan favorites from his nearly 50 year career. With an event this special and legions of fans waiting to enter, you can expect tickets to sell out very quickly. Fortunately, you have come to the right place at the right time to secure your spot. Our ticket buying process is really easy; just click the "GET TICKETS" button up above and follow the instructions. So what are you waiting for? Get it done right now.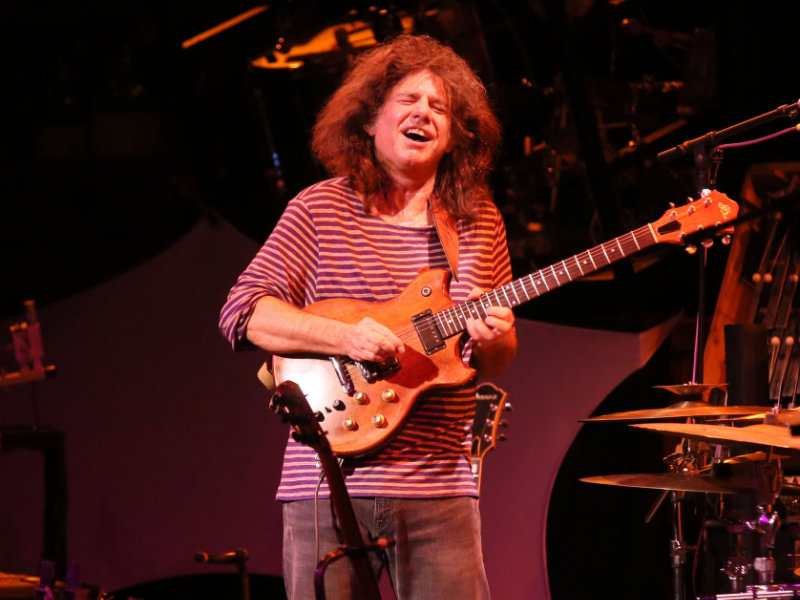 American jazz guitarist, Pat Metheny is one of those types of artists who seems to have done it all but always finds a way to improve. He was born in Lee's Summit, Missouri, on August 12, 1954, to musical parents. His father played the trumpet while his mother sang, so it should come as no surprise that music is in his blood. He started learning the guitar at age 13, and later he studied at the University of Miami from 1972 to 1974. In 1976, he would release his debut album, "Bright Size Life."
Inspired by Miles Davis, the Beatles, and Wes Montgomery, he became the leader of the Pat Metheny Group in 1977 and would carry on until 2010, which consisted of Danny Gottlieb (drums), Mark Egan (bass), and Lyle Mays (piano, autoharp, and synthesizer). The group released their first self titled album in 1978.
Metheny's list of awards is astonishing, with 20 Grammys under his belt; he received his first one in 1983 for his album "Offramp." Under the Grammy Awards, he remains the only artist to win in ten different categories. He also received honorary doctorates of music from Berklee College of Music and McGill University in 1996 and 2019.
With well over 40 albums created, he has become one of the greatest jazz musicians of all time, and his style contains elements from Latin jazz, jazz fusion, progressive jazz, and contemporary jazz. He shows no signs of slowing down either, especially with his latest album, Dream Box.
The new album will bring with it a new tour, which is going to be something very special indeed. Metheny will perform solo with his guitar for the entire tour, something he has never done, and he promises to make it a very special event by incorporating many of the techniques he has learned over his nearly 50 year career.
A tour like this is a very unique treat for fans of jazz music and it is a true honor witnessing Pat doing his thing live on stage. Grabbing your tickets in advance is a must so make sure you get it done right now before it is too late.