Majestic Theatre Dallas | Dallas, Texas
After a three-year touring hiatus, Ninja Sex Party is finally embarking on a tour this fall! The New York City-based musical duo known for their hits "Danny Don't You Know," "Everybody Wants to Rule the World," "Cool Patrol," and more are making 24 stops in major cities! On Tuesday, 15th November 2022, Ninja Sex Party is set to perform an all-acoustic set at the Majestic Theatre Dallas! Fans can anticipate an epic night of exhilarating rock music as Ninja Sex Party, together with their special guest Super Guitar Bros amp up the night with their unique brand of tunes. If you love comedy rock, grab your tickets now and see Ninja Sex Party light up the Majestic Theatre Dallas!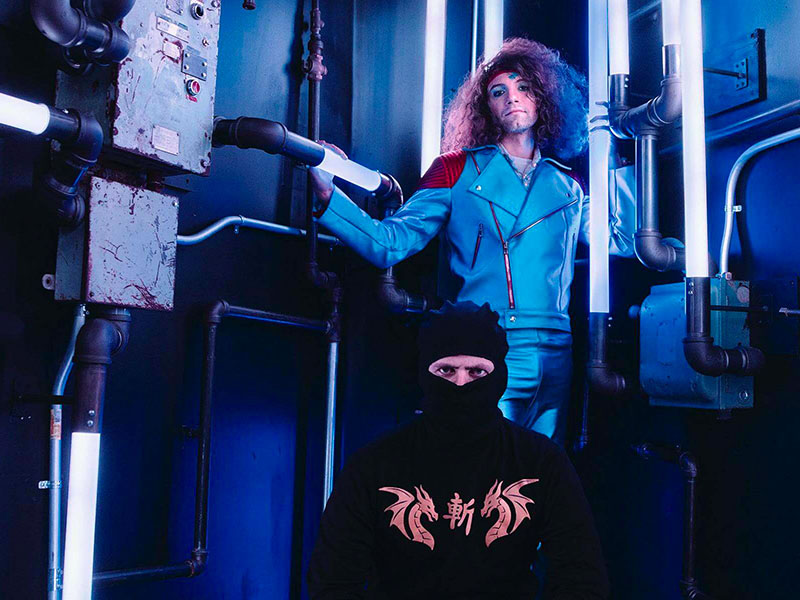 This fall, Ninja Sex Party (NSP), composed of Dan "Sexbang" Avidan on vocals and Ninja Brian Wecht on keyboards, is going on their first live acoustic tour. The show will feature toned-down renditions of numerous fan favorites plus several new surprises. The band was formed in 2009 and has successfully released five original albums, three cover albums, and one live album.
The duo performs comedy-themed rock mixed with synth-pop. Their lyrics usually explore themes around sex, love, fantasy, and seduction. The band released their debut album NSFW in 2011, topping Billboard's U.S. Comedy Albums chart and peaking at numbers 5 and 56 on the Top Alternative Albums and Billboard 200 charts. The band continued to top the Comedy Albums chart with their subsequent releases and amassed a cult following thanks to their crafty and hilarious themes. In 2016, NSP released their highest Billboard 200 charting album, Under the Covers. The album peaked at number 17 and spawned several cover singles, "Take On Me," "Everybody Wants to Rule the World," and "Wish You Were Here."
Two years later, NSP returned to releasing original music and came out with Cool Patrol, which topped two Billboard charts, the Top Comedy and Top Alternative Albums. Throughout their career, the duo relentlessly toured nationally and abroad, performing sold-out shows in the U.S., U.K., Europe, and Australia. Last year, the duo released their ninth studio album, Level Up, primarily consisting of remixes. The album spawned two singles, "6969" and "Dinosaur Laser Fight."
Tickets to see Ninja Sex Party at the Majestic Theatre Dallas are now available. If you love comedy and rock music, you can only get them at Ninja Sex Party's show at the Majestic Theatre Dallas on Tuesday 15th November 2022!