Majestic Theatre Dallas | Dallas, Texas
The sensational Indian-American stand-up comic Nimesh Patel is taking The Lucky Lefty Tour across the United States this coming spring! The trek is all set to deliver Patel's latest bits, jokes, anecdotes, and hilarious stories! On Sunday, 23rd April 2023, Nimesh Patel will light up the Majestic Theatre Dallas with a much-awaited stand-up concert! This show will surely make you laugh out loud as the Emmy-nominated comic delivers his unique stand-up style. If you love comedy, you better make sure you check Nimesh Patel! He's been receiving rave reviews from fans and critics, and he's predicted to be comedy's next big star! So hurry and grab your tickets now to experience The Lucky Lefty Tour!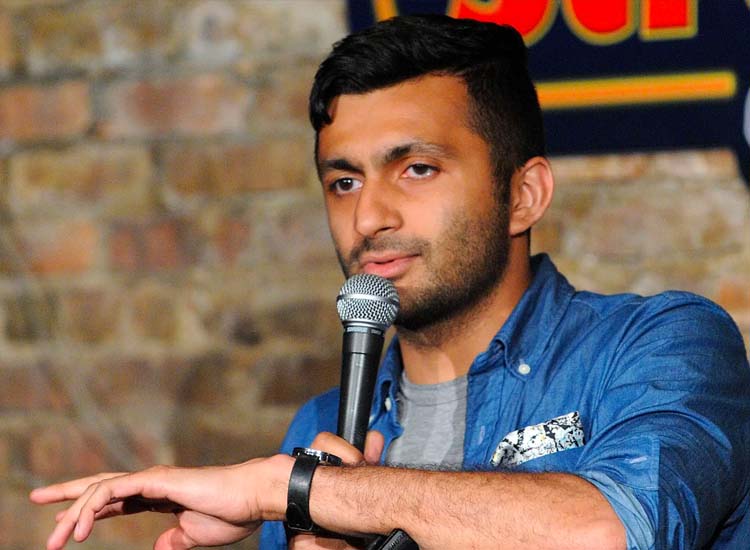 Nimesh Patel emerged in 2009 from Parsippany, New Jersey. As a young Indian-American, Patel worked a day job while performing stand-up at the renowned comedy club Stress Factory, at night. In 2015, Patel performed at Greenpoint Brooklyn when comedy icon Chris Rock discovered him. He was then hired to join Rock's writing team for the 88th Academy Awards. In 2016, he finally got his first big break when he became a finalist at Kevin Hart's Laugh Out Loud Network. One year later, Patel wrote material for Hasan Minhaj's White House Correspondent Association Dinner. The same year, Patel began writing for Saturday Night Live full-time. The following year, Patel received his first Primetime Emmy Award nomination for Outstanding Writing. Patel has also appeared in shows like Comedy Knockout, @midnight, and Late Night with Seth Meyers. In 2018, he received another nomination for Outstanding writing at the Primetime Emmy Awards.
If you're wondering how comedy shows like Saturday Night Live maintain their humor even after decades of being on air, comedic writers like Patel are responsible. The rising star hits the road this 2023 with The Lucky Lefty Tour. So if you want to be one of the lucky ones to experience his humor, score your tickets now before it's too late! Tickets to see Nimesh Patel conquer the Majestic Theatre Dallas are now available!