Majestic Theatre Dallas | Dallas, Texas
Bluegrass icon Nickel Creek is extending their critically-acclaimed tour all the way to summer/fall this 2023! The Grammy Award-winning trio is hitting over 50 cities across North America, which includes a highly-coveted show in Dallas, Texas! On Friday, 20th October 2023, Nickel Creek will light up the Majestic Theatre Dallas! The show is set to feature Nickel Creek's biggest hits, crowd favorites, and new songs from their fresh new album, Celebrants! The band's 2023 headline tour is their first outing as a group since 2014! So quickly score tickets now and see Nickel Creek perform at the Majestic Theatre Dallas!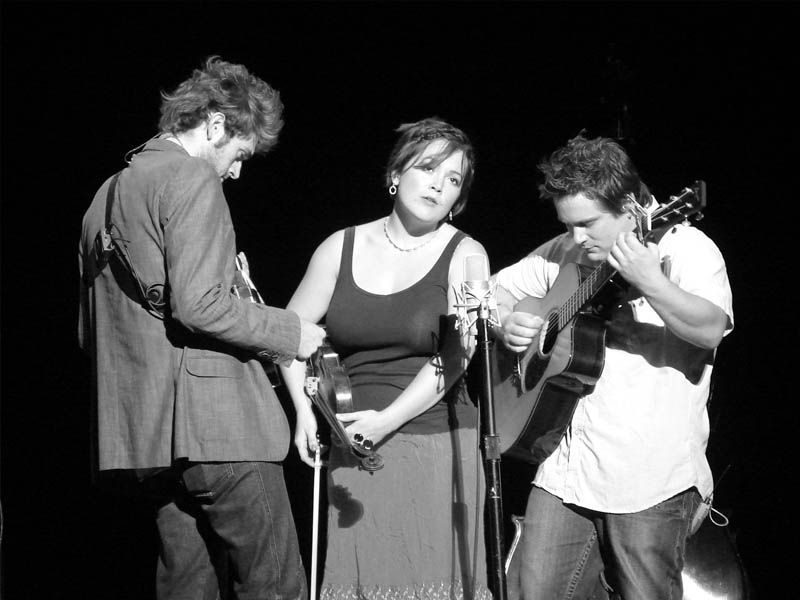 Last March, Nickel Creek dropped their latest effort, Celebrants. The record was their first studio album in nine years. The 2023 effort was preceded by singles "Strangers," "Where the Long Line Leads," and "Holding Pattern." Moreover, the record showcases the band's songwriting style, with poetic lyrics on themes of love, romance, and friendship. Celebrants follow the band's Grammy Award-winning album, A Dotted Line. The 2014 effort won Best Americana Album at the 58th Annual Grammy Awards. There is no mystery why Nickel Creek bagged the prestigious awards against their counterparts. The album received wide critical acclaim and topped Billboard's Bluegrass and Folk charts. It is also one of the few bluegrass albums that broke into the Billboard 200.
A Dotted Line was also not the first time this illustrious trio had topped the charts. In 2002, the sophomore effort, This Side, topped the Bluegrass and Indie charts, as well as peaking at number 2 on the Billboard 200 – making it their highest-charting effort to date. Moreover, This Side sold over 500,000 copies in the U.S., earning the band a gold certification for the record. Speaking of certifications, Nickel Creek's self-titled debut album was certified platinum in 2014, the same year as their first Grammy win. The year marks the band's phenomenal success.
See this incredible line-up comprising Chris Thile, Sara Watkins, and Sean Watkins take over the Majestic Theatre Dallas on Friday, 20th October 2023! Tickets are now up for grabs!