Majestic Theatre Dallas | Dallas, Texas
Adding to the packed-up events at the Majestic Theatre, Dallas is the show by one of the most prominent comedians in the country today: Nick Swardson. You may have known him as Terry Bernadino or as a comedian in various Adam Sandler films, but this 45-year-old funny man will return to his first love, which is stand-up comedy. And this year, he will be bringing his "Make Joke From Face Tour" to the famous Dallas, Texas venue. If you want to liven up your boring Friday night this September 23, you should grab your tickets for Swardson's show. Let this comic's sarcastic borderline serious jokes bring nothing but complete hilariousness to your evening. Get your tickets now!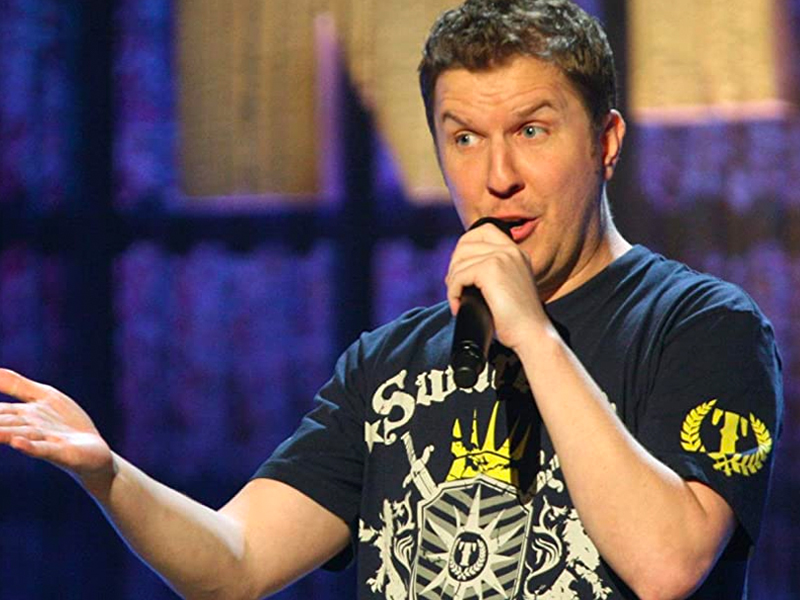 Nick Swardson went pro as a stand-up comedian before reaching the age of 20. Bored and recently out of school, he started performing skits during open mic nights at Acme Comedy Co. in Minneapolis at 18. He started "as a goof," but after some experience, he achieved the "Funniest Person in the Twin Cities" award of the club. When he was 20, he was chosen to perform stand-up at the U.S. Comedy Arts Festival, an event that is a stepping stone for rising comedians. Before his big break, he played minor roles in TV and film. Most notable in his early career in acting was his role as a Dovid Bowie fan in the Academy award-winning movie "Almost Famous" in 2000. A year after, he was featured in a Comedy Central Presents special. 2003 was the year that he truly shone when multiple opportunities came knocking on his door. He co-wrote for the film "Malibu's Most Wanted" and became a cast in Comedy Central's "Reno 911!" as Terry Bernadino. He also started collaborating with Adam Sandler. In the years after, he became a recurring actor in many Happy Madison Productions comedy films, the production company founded by Sandler.
Swardson is known for his sarcastic borderline serious jokes about his experiences and opinions. He is also incredibly comfortable with his awkwardness, which he loves to show off. Because of his talent in comedy, he is undeniably one of the most excellent comics of today.
The esteemed comedian will be on tour for his "Make Joke From Face Tour." One of his stops will be at the Majestic Theatre in Dallas, Texas, on Friday, September 23. See him live and grab your tickets now!