Majestic Theatre Dallas | Dallas, Texas
The artistry, emotional depths, and musical genius of the one and only Nick Cave will be felt by Texas fans as the Australian star brings his North American tour to Dallas this October 22. Catch the multiplatinum artist as he takes the famous Majestic Theatre Dallas by storm on this memorable Sunday evening. He may not be with his band, The Bad Seeds, but Cave will surely sport his raw power and poetic supremacy in this highly-anticipated solo concert. The genre-bending star will give nothing but the best performance on this evening filled with memorable tunes that showcase his baritone voice and virtuosic guitar-slinging and piano-tingling skills. Whether you are a fan of his gritty rock anthems or his powerful ballads, Nick Cave is here to captivate you in the most endearing way. From classic songs like "Red Right Hand" and "Into My Arms," to his recent hits like "Skeleton Tree" and "Jubilee Street," Cave will give his fans what they'll come for. Get your tickets today and prepare to immerse yourself in a concert that will leave an indelible mark on your heart and soul! Reserve your tickets before they run out!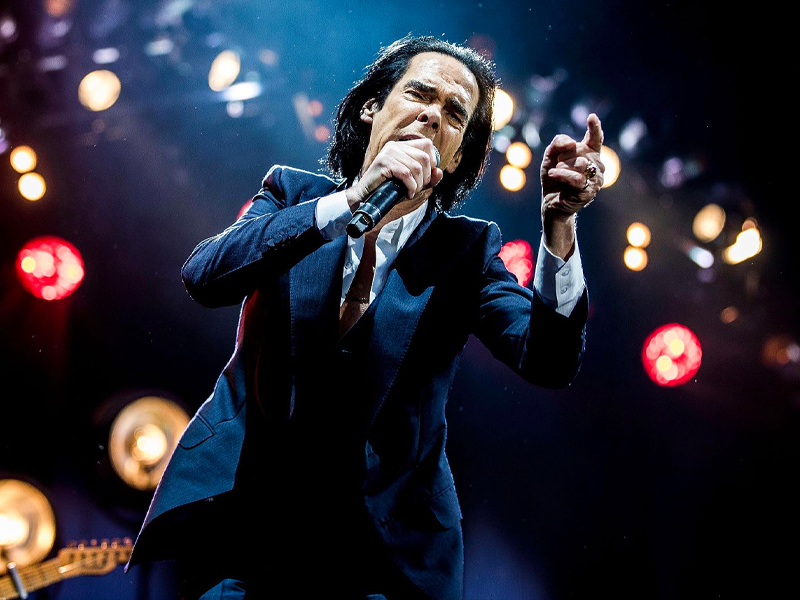 Nicholas Edward Cave, professionally known as Nick Cave, is a multifaceted Australian artist who is a singer-songwriter, poet, lyricist, author, screenwriter, composer, and actor. In the music scene, he is popular for being one of the most consistent artists that blossomed during the golden of pop-punk style. His music is among the most influential, being covered by many artists like Metallica, Johnny Cash, Arctic Monkeys, and Josh Groban. His style is characterized as powerfully emotional, romantic, and sometimes melancholic. From the hard to the softer side of the rock genre, this legend is known to have explored all these subgenres and excelled when doing so.
Nick Cave rose into the spotlight not just by himself. He began his career with his band, which includes guitarist Mick Harvey, drummer Phil Calvert, guitarist John Cochiva, bassist Brett Purcell, and saxophonist Chris Coyne. They named it Nick Cave and the Bad Seeds. They started their careers covering popular rock songs. Since the beginning, they have been catching attention with their wild live performances and heavily referenced music, most especially using imagery from the Bible. After years of performing, they gained a strong following in Australia and Europe. However, in 1983, the band broke apart. Nonetheless, the band produced 17 albums, many of which became rock classics. Part of their discography is the albums "From Her to Eternity" (1984) and "Your Funeral… My Trial" (1986). They also gained praise for their unwavering consistency, being named among the most enduring rock band in music history.
In 2006, he established another band named Grinderman. The band released two studio albums, both named after the band. It was disbanded in 2011 and reformed two years after, alongside Nick Cave and the Bad Seeds.
The most remarkable part of Nick Cave's career is definitely his contribution to film and TV music. He was a sought-after artist by directors. Among his patrons was German director Wim Wenders, who used his songs "The Carny," "From Her to Eternity," and many more. In pop culture, his song "O Children" was used in the movie Harry Potter and the Deathly Hallows – Part 1 and "People Ain't No Good" in Shrek 2.
If you are looking for a show that is top-notch, then you do not have to look far, as Nick Cave performs at the Majestic Theatre Dallas on Sunday, October 22. Buy tickets now before they sell out!