Majestic Theatre | Dallas, Texas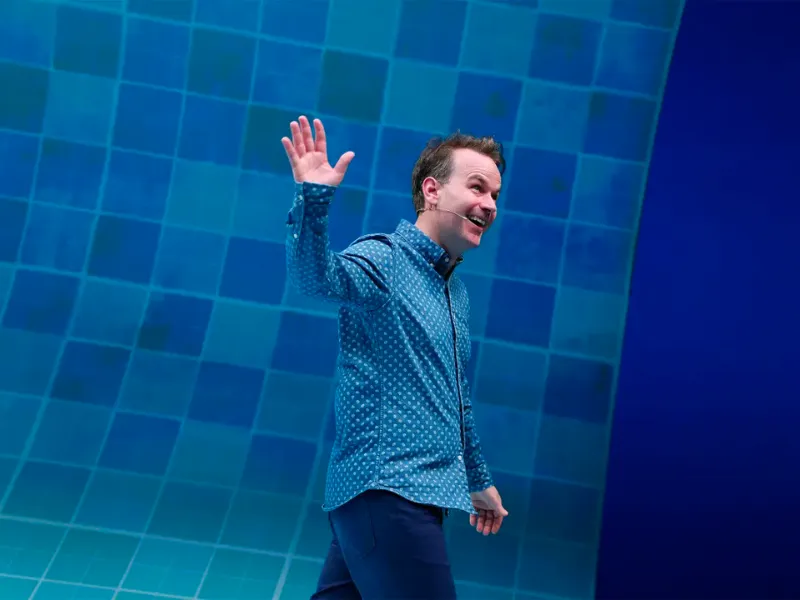 Comedian Mike Birbiglia announced his 'Please Stop the Ride' Tour and it's taking him across the country. If you know this man, then you know he has a lot of funny stories to tell! Do you think you're ready to come to this show? The comedian, storyteller, director, and actor will bring his show to Dallas, Texas. You wouldn't want to miss this!
Catch Mike Birbiglia live at the Majestic Theatre Dallas on Wednesday, the 10th of April, 2024. This is going to be a show you'll never forget! For all those who are looking to have a good time, Mike Birbiglia's upcoming show will not disappoint. So, get ready to make plans for this upcoming comedy live comedy show!
Tickets to see Mike Birbiglia in Dallas are on sale right now. You may purchase your tickets here by clicking 'GET TICKETS.' If you want to save your spots at the show, do it right now! Be quick because tickets are selling out fast!
We all know Mike Birbiglia. He's not just a stand-up comedian; he's the whole package—actor, storyteller, director, producer, and writer. Born on June 20, 1978 and rocking the comedy stage since year 2000. You've probably caught his witty vibes on This American Life and The Moth.
Mike's got a list of comedy albums and TV specials, and his directorial debut, Sleepwalk with Me , bagged awards at Sundance and Nantucket film festivals. He's a multi-talented force—wrote, directed, and starred in the comedy-drama Don't Think Twice (2016). Oh, and did we mention his book Sleepwalk with Me and Other Painfully True Stories? It was a New York Times bestseller!
You might've spotted him on the big screen in films like Your Sister's Sister (2011), Cedar Rapids (2011), and Trainwreck (2015). Plus, he's had recurring roles in Orange Is the New Black and Billions. He's not just about laughs—Mike's got a serious side too. He filled in for Jimmy Kimmel on his talk show for a week when Kimmel caught COVID-19. Now, that's a friend indeed!
Fun fact: he snagged an intern gig on Conan O'Brien's show, thanks to his sister's connections. This kickstarted his comedy career.
Fast forward to 2000, he made the big move to New York. In 2002, he stepped onto the Late Show with David Letterman and left his mark. Aspen, 2003—this is where he spilled his first story on stage at the U.S. Comedy Arts Festival.
Dog Years, his debut album, dropped in 2004, followed by the compilation My Secret Public Album, Volume 1a in 2005 (a gem for Bob and Tom Show fans). Then came Two Drink Mike (2006) and My Secret Public Journal Live (2007), both hits on Comedy Central Records.
Next year, he's taking on the 'Please Stop the Ride' Tour. The comedy tour is stopping in Dallas, Texas, and you wouldn't want to miss this! It's a one-man comedic storytelling show you wouldn't want to miss. It's sure to keep you on your toes and give you a good laugh!
Circle the date on your calendars for the 10th of April because that's when it's all happening. And if you don't have tickets yet, secure them right now!