Majestic Theatre | Dallas, Texas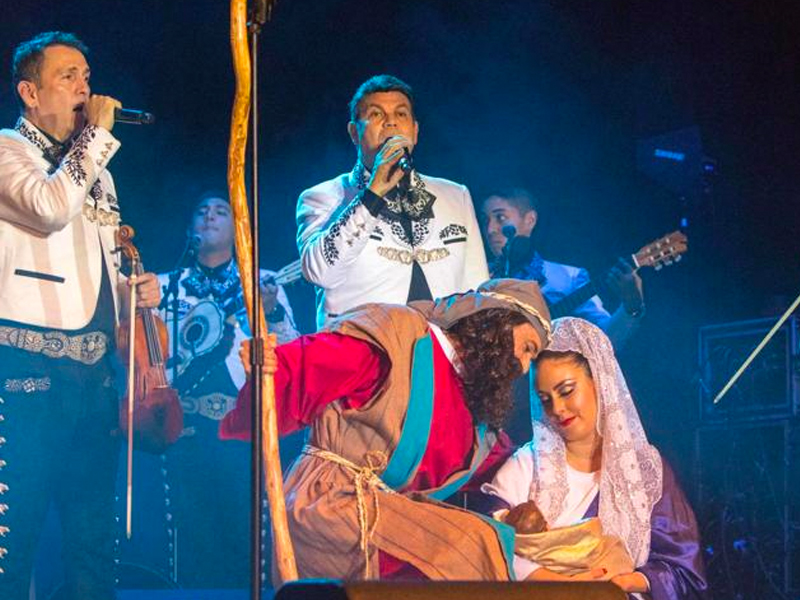 Step into the festive atmosphere of the holidays through the music of Mariachi Sol de Mexico! The iconic Mariachi band will once again make their way into Dallas, Texas, this holiday season to offer music lovers the most joyful and vibrant way to celebrate Christmas through authentic Mexican music. Led by the Los Angeles-based globetrotting mariachi maestro Jose Hernandez, the Mariachi Sol de Mexico will bring their annual Merry Achi Christmas Concert to the Majestic Theatre Dallas this December 23. Immerse yourself in the traditional Mexican Christmas carols played by an incredible mariachi band. You will certainly feel goosebumps as the band's 13-piece ensemble's blazing sounds breathe life into this festive and joyous holiday celebration. Whether you are a fan of Mariachi music or just recently discovered this music genre, this show is an opportunity to meet people from all walks of life enjoying world-class music. Reserve your tickets today and prepare to be awed by the fusion of Mexican and American Christmas songs presented in the most passionate and creative ways! Hit the "Get Tickets" link to start your purchase.
Mariachi is a music genre from the regional areas of Mexico. It has been around since the 18th century and lives on mixing with other music genres propagated by Mexican musicians. Usually played by a group, violinists, trumpeters, a guitarist playing vihuela (Mexican guitar-like string instrument), and a guitarron (bass guitar) comprise the whole team. All of them will also alternate when singing, both lead and backing vocals. In the 20th century, the genre became popularized to become an urban phenomenon. Since then, many groups outcropped in the cities.
Among the most popular mariachi groups in modern times is Sol de Mexico. The group is run by Jose Hernandez, who is an expert in the genre and is considered to be among today's most famous leaders of mariachi groups. Since the 60s, the music group pioneers the mainstream visibility of the genre to listeners all over the world. Their rise to the top was not an easy one, but as they broke out, they became unstoppable. This led to international performances and collaborations with the biggest names in the music scene. They have performed in the Hollywood Bowl and the national treasure Auditorio Nacional in Mexico City. They have performed with Jose Feliciano, Bryan Adams, Rocio Durcal, Lindda Ronstadt, Lola Beltran, and Selena. Also, their songs are heard in movies like Sea Biscuit, Don Juan de Marco, and American Me.
During the 90s, Hernandez established Mariachi Sol de Mexico Symphony Orchestra. The ensemble performs among important venues in Mexico and around the world.
Sprouting from the successes of the music group is their Holiday special, the Merry-Achi Christmas Concert tours around Mexico and North America. Twenty-five years after the concert was made, it has never stopped wowing audiences by giving vibrant performances. The whole show is spreading Mexico's Christmas tradition through musical tribute.
You would not want to miss their performance at the Majestic Theatre in Dallas this coming December 23. If you are looking for a meaningful show to wake you up this Christmas, you should book tickets for yourself and your loved ones and watch Merry-Achi Christmas Concert. You will not regret it!