Majestic Theatre Dallas | Dallas, Texas
A majestic evening comes your way this Thursday, June 16, as the world-renowned psychic medium and television star Matt Fraser stops at the Majestic Theatre Dallas for a highly-anticipated psychic reading and spiritual teaching. Secure your tickets for the show and prepare to be awed by the accuracy of Fraser's reading and be entertained by his outrageous personality and unique approach to mediumship. His ability leads guests through a rollercoaster of emotions, and the stunning details of his readings can easily turn skeptics into believers. From heartfelt emotional readings to stunning revelations, Matt Fraser will surely get you on the edge of your seats. Click on the "Get Tickets" link now to order your tickets!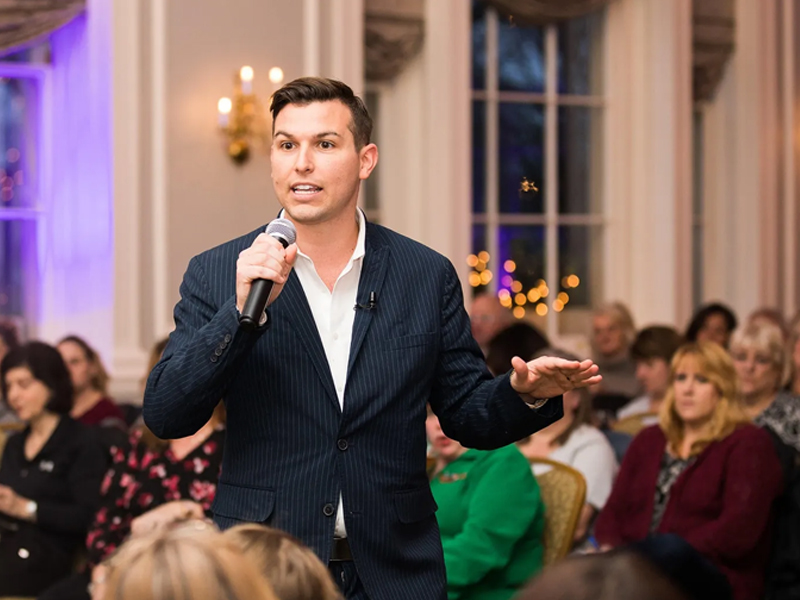 Deemed as America's top psychic medium, Matt Fraser is a best-selling author and star of the hit television series "Meet The Frasers" on E! Entertainment. Over the years, he became a prominent name in the industry because of his uncanny abilities and extreme accuracy in reading people and getting in touch with their deceased loved ones.
What sets him apart from other psychics is his ability to frequently include names, dates, and locations he couldn't possibly know, only adding to his long-established reputation. Thus, his mystical gift has allowed him to reach millions of people worldwide — from A-list celebrities and influencers to everyday people looking to get in touch with those they have lost. As he describes it, his job is to guide the living to open the door to communication with the departed.
"People trusted me to connect with their loved ones," Matt said. "I just love this work. People walk in sad and scared, but they leave feeling loved. Even if they don't get the connection they hoped for, they know their loved ones are with them."
Today, Fraser spends much of his time on the road, inviting people to experience a show. This summer, he will head to Dallas, Texas, to give Dallas fans a mystical and spiritual experience. If you want to be part of this event, grab your tickets now and prepare to experience healing, hope & laughter on whole new psychic level. Get your tickets now!