Majestic Theatre Dallas | Dallas, Texas
Get ready for an exhilarating evening of side-splitting humor as renowned comedian Mark Normand takes the stage at the iconic Majestic Theatre in Dallas on October 14th, 2023. Born and raised in the vibrant city of New Orleans, Normand's unique brand of comedy has won the hearts of audiences worldwide. Known for his observational humor and self-deprecating wit, his journey from local comedy clubs to headlining international stages is truly inspiring. His acclaimed comedy specials, Don't Be Yourself and Out To Lunch, showcase his comedic genius, while his entertaining podcast Tuesdays with Stories has won a dedicated fanbase. Named a Comedy Central Comic to Watch, his professional achievements speak volumes about his talent and dedication. Get set for an unforgettable night at the majestic Majestic Theatre, a landmark of Dallas's cultural landscape. Buy your tickets now to experience Normand's razor-sharp wit and captivating storytelling in person.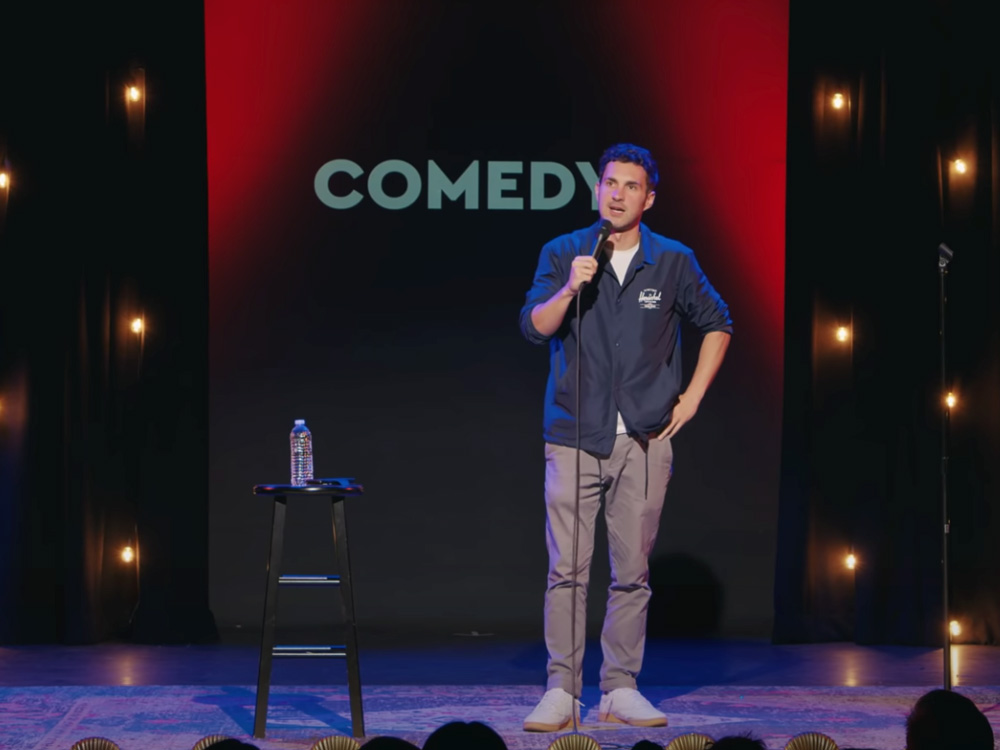 Get set for a roller-coaster ride of laughter with the remarkably talented Mark Normand, lighting up the stage at the Majestic Theatre Dallas on Saturday, October 14th, 2023. Originally from the vibrant city of New Orleans, this comedic virtuoso has cemented his place in the history od stand-up comedy with his razor-sharp wit and relatable insights that capture audience's attention with ease.
Guided by his innate knack for humor and an incisive perspective, Mark Normand has navigated his way through the world of comedy with originality and resilience. His humor, a clever amalgamation of observational wit and quirky anecdotes, has won the hearts of audiences worldwide. His specials, notably Don't Be Yourself and Out To Lunch, have stirred waves of laughter across the globe, establishing him as a powerhouse of comedy with staying power.
The Majestic Theatre, a beacon of cultural heritage in Dallas, provides the perfect setting for Normand's magnetic performance. Amid the theatre's vintage charm and grandeur, get ready for an evening of hearty laughter and unadulterated amusement when Mark Normand takes the stage.
Normand's remarkable journey in the comedy landscape is a testament to his exceptional skill and relentless dedication. He has been crowned Comic to Watch by Comedy Central, he's graced the stages of renowned festivals, and he's frequented late-night shows with his delightful humor. His achievements, coupled with his podcast Tuesdays with Stories, co-hosted with Joe List, underscore his unforgettable impact on the global comedic sphere.
This event affords you a rare chance to savor the undeniable humor of Mark Normand live on stage. Book your tickets now for an evening bursting with engaging comedy and belly-aching laughter that will have you rolling on the floor. Join us at the Majestic Theatre Dallas on Saturday, October 14th, 2023, for a comedic journey that promises to tickle your funny bone and lighten your spirit. Prepare to be thoroughly entertained by the spellbinding humor and compelling storytelling of Mark Normand as he orchestrates an unforgettable night of comedy you'll be laughing about for ages.