Majestic Theatre Dallas | Dallas, Texas
If there's one thing that all music fans know, it's that a live performance is indeed a truly special treat, but Liz Phair is taking things to a new level!!! She is hitting the road to celebrate the 30th anniversary of her iconic debut album, "EXILE IN GUYVILLE." Phair has dubbed the whole thing, the "GUYVILLE TOUR" and will see the artist perform the entire album live. She has become well known for her incredible stage presence, stunning visuals, and high energy, and this time will be no different. This part of the trek will make its way to the Majestic Theatre Dallas on Sunday, December 3, 2023, and you have to join Phair as she takes you on a super exciting trip down memory lane and re-ignites the fire of a time when music was really just GOOD music. Tickets to the show are already fast becoming unavailable, but you can grab yours right here and now before they're all gone. Don't waste any time in clicking the "GET TICKETS" button right now!!!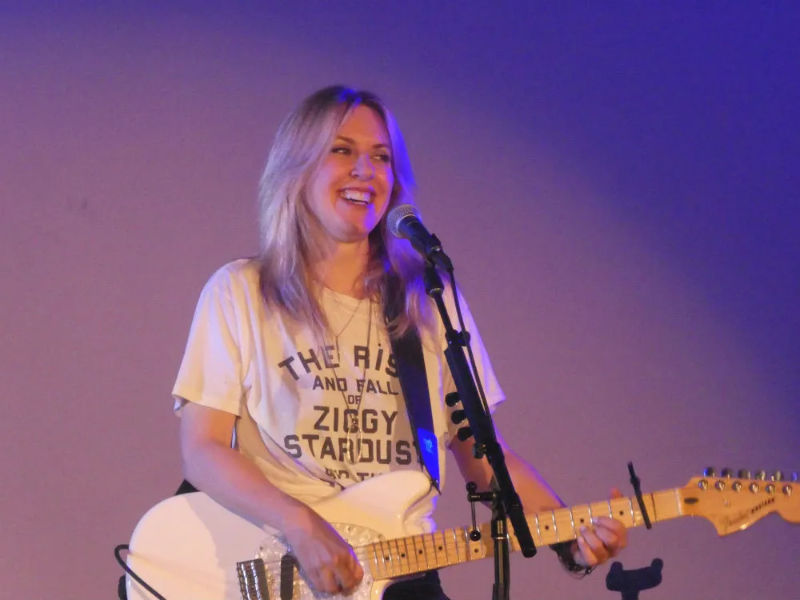 The year is 1993, and Liz Phair had just released her debut album, but unknown to her, that album, "Exile in Guyville," would go on to be one of the best projects she has ever done. As the story goes, prior to the release of the album, Phair was doing her music thing and distributing it on cassettes, and as luck would have it, one of those cassettes landed in the lap of John Henderson, owner of the "Feel Good All Over" indie record label.
Henderson was quite taken with her work and decided she needed to develop her sound even more. She moved into his apartment and started working on the album. She was introduced to the producer, Brad Wood, by Henderson to help make the album, but due to creative differences, Phair and Hederson parted ways. This was Phair's debut album, and it had to be just the way she wanted it. In fact, she was so instrumental in its creation that she played a big role in developing its artwork, but that would come later.
Together, Phair and Wood completed the project, which was then picked up by Matador Records, who signed her to the label. The album would go on to sell just under half a million records and become one of the best albums under the Matador name of that time.
Fans loved her honest lyrics and the lo-fi sound of the album, and critics too thought wonders of it and, as time went on, would include it in their best of lists. So much so that Spin gave it the number 15 spot on their 100 Greatest Albums, Rolling Stone put it in the "500 Greatest Albums of All Time," resting comfortably at number 56, and VH1 too gave it the number 96 spot on their Greatest Albums of All Time. It is safe to say that this album is one of the best creations that Phair has ever made.
Now that the album is 30 years old, Phair is treating fans to an incredible tour where she will perform all 18 tracks included in the album live, and everyone will want to get their hands on tickets, which are fast becoming in short supply. Act now and grab yours right here and now before it is too late.