Majestic Theatre | Dallas, Texas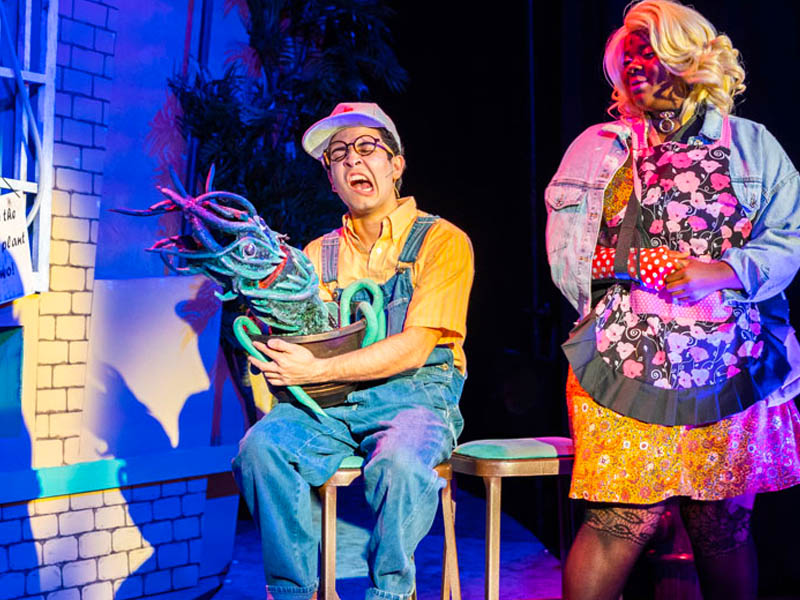 This Halloween season, you can catch one of the spookiest but also funniest shows to ever come to the stage! Musical enthusiasts can look forward to an amazing series of performances featuring one of Off-Broadway's longest-running musicals! The horror rock sensation Little Shop of Horrors has taken black comedy to incredible heights during its premiere in 1982! This 2023, the musical will be given a highly-anticipated revival, and it's coming to Dallas, Texas, in time for the spooky season! On Saturday, 28th October 2023, Little Shop of Horrors will take over the Majestic Theatre Dallas! Prepare for the award-winning musical's outstanding production and highly-memorable music by Alan Menken! The performance will also feature the original storyline and lyrics by playwright Howard Ashman! It's been almost two decades since Little Shop of Horrors went on a national U.S. tour! So this 2023, the show is expected to be one of the most sought-after musicals of the season! If you're keen on catching this remarkable revival of the '80s classic, then hurry and secure tickets now before they're gone! Select your tickets for Saturday, 28th October's performance by clicking on the Get Tickets link now!
Little Shop of Horrors is one of the most unique comedy musicals ever produced. The show is based on the 1960s film of the same name by Charles B. Griffith. Composer Alan Menken and lyricist and playwright Howard Ashman worked together to deliver this black comedy production. In 1982, the musical premiered on Off-Broadway, followed by a West End production the following year. Twenty years after its initial Off-Broadway run, Little Shop of Horrors finally went on Broadway. A North American tour followed the following year. In 2019, the musical was revived in Off-Broadway. This 2023, the revival will finally go on a national tour in the U.S. and entertain theater lovers with its black comedy!
Little Shop of Horrors tells the story of a florist named Seymour who cares for a Venus flytrap-looking plant that feeds on human flesh and blood. Seymour is in love with fellow florist Audrey, thereby naming the plant Audrey II. Together with the shop owner, Mr. Mushnik, the workers work on sprucing up the run-down flower shop. Due to Audrey II's popularity, the shop is given a new life, with customers now coming in to check out the new attraction. While Audrey II thrives on Seymour's blood and becomes a profitable asset, sinister characters like Mr. Mushnik and Audrey's boyfriend, Orin Scrivello, try to take advantage of Seymour's naiveness and kindness. Will Seymour be able to keep the plant alive now that he's running out of blood? And will he be able to win Audrey's heart? Find out by scoring tickets to see Little Shop of Horrors at the Majestic Theatre Dallas!
During its Off-Broadway run in 1983, the musical won multiple awards, including two Drama Desk Awards, two Outer Critics Circle Awards, and a New York Drama Critics' Circle Award. The following year, the soundtrack was nominated for Best Music Theater Album. During its Broadway run in 2004, the musical also garnered a Tony Award nomination, a Drama Desk nomination, and three Outer Critics Circle nominations.
The Majestic Theatre Dallas provides guests with the perfect accommodations to enjoy Little Shop of Horrors. The state-of-the-art facilities and top-notched light and sound technology give viewers the ultimate entertainment experience. If you want to see Little Shop of Horrors this fall, you should definitely catch the musical at the Majestic Theatre Dallas!
Catch Little Shop of Horrors at the Majestic Theatre Dallas on Saturday 28th, October 2023 by securing your tickets now!