Majestic Theatre | Dallas, Texas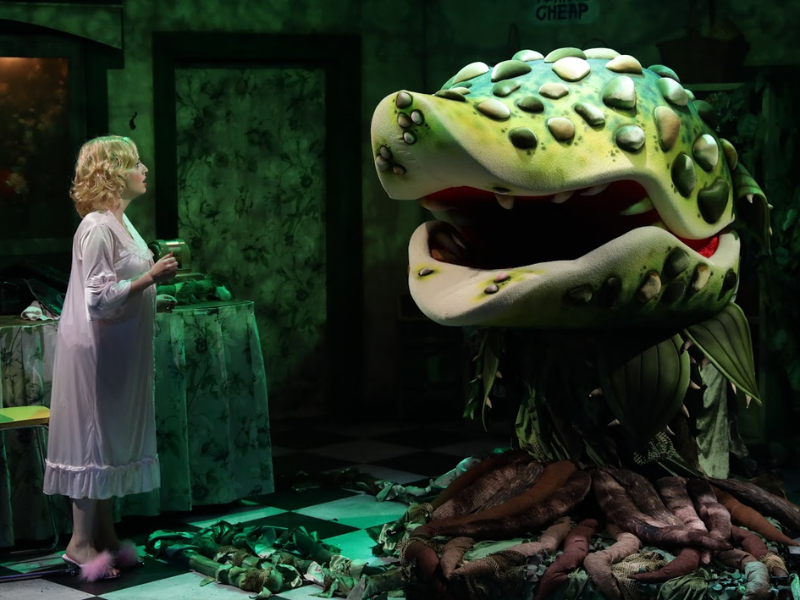 Gear up because our favorite carnivorous plant friend is bringing the spook to Spooky season in the LyricStage production of Little Shop of Horrors at the Majestic Theatre Dallas on Thursday, October 26th, 2023! Little Shop of Horrors is a well-loved musical film from the 80s written by famous Disney composer Alan Menken who created several smash hits from this musical such as "Suddenly Seymour," "Somewhere That's Green," and "Skid Row (Downtown)." And this Halloween season, a theater organization in Northern Texas dedicated to preserving and making musical theater more accessible called LyricStage is producing Little Shop of Horrors and three more shows to celebrate their 30th anniversary! Follow the story of our awkward protagonist, Seymour, as he navigates feelings of love toward his co-worker and takes care of an unusual plant that talks, sings, and wants to drink blood. Don't miss the chance to watch this electrifying show, and reserve your tickets now!
Indulge yourself in a unique and "strange" musical experience this Halloween season and watch the Little Shop of Horrors at the Majestic Theatre Dallas on Thursday, October 26, 2023!
Watch as Seymour grows to become a hero by feeding life to a strange giant Venus flytrap and ultimately experiencing his demise under the same plant that gave him fame at the Majestic Theatre in Dallas! A historic venue in Northern Texas that was initially meant for vaudeville performances but has now transformed into a go-to venue for performing arts productions, especially productions from LyricStage!
Little Shop of Horrors originally had its off-Broadway debut in 1982 and was adapted into a film four years after. The show's musical scoring was written by Alan Menken, whose most notable works include "The Little Mermaid," "Beauty and the Beast," and "Aladdin." At the same time, the book and lyrics was written by Howard Ashman, who also worked with Alan Menken in the mentioned films.
LyricStage, a musical theater company in Northern Texas that aims to preserve the art form of musical theatre, is producing this Dallas show. This theater company is recognized locally and nationally for bringing musicals to life. In its 30 years of existence, it has managed to create 125 stage productions that include two off-Broadway shows. And as they celebrate their 30th anniversary or their 30th season this year, they are producing four beloved Broadway musicals "R&H Cinderella," "Sweeney Todd," "The Producers," and, of course, "Little Shop of Horrors."
The Creative team in charge of LyricStage's 30th season includes:
Bruce Greer as Director and Music Supervisor
Catherine Carpenter Cox as Producer
Andy Baldwin as Executive Artistic Director
Grown Media, Burnt Pie Productions, Palette Studio, Marlee Fleisher for Photo and Video
And this season will be sponsored by:
Catherine and Brad Cox
Ralph and Joy Ellis
The Belmont Foundation
Stemmons Foundation
National Endowment for the Arts
Texas Commission on the Arts
City of Dallas Office of Arts and Culture
Get the opportunity to experience this cult-favorite musical on stage as it was meant to be seen! Hurry because tickets are selling fast!