Majestic Theatre | Dallas, Texas
EVENT RESCHEDULED TO SATURDAY 18TH NOVEMBER 2023. Originally Tuesday 28th November 2023. All original tickets are still valid!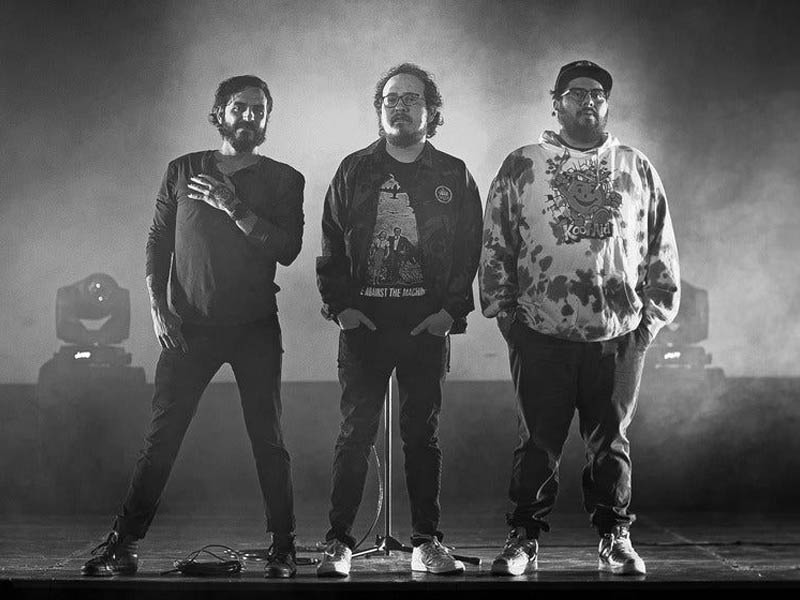 Behold the legends! The iconic hit podcast from Mexico is coming to North America and is about to get wild up here! Leyendas Legendarias (Legendary Legends) has just been extended all the way to fall, and it's hitting several more cities, including Dallas, Texas! The number 1 rated podcast featuring the esteemed hosts Jose Antonio Badia, Eduardo Espinosa, and Mario Arturo Lopez Capistran will attend the Majestic Theatre Dallas for a one-night on-stage discussion on Saturday, 18th November 2023! Podcast listeners can now see these hilarious comedians in person and witness their ridiculous banter up close! Leyendes Legendarias will deliver some of the most intensely eerie topics, ranging from paranormal events, peculiar historical anomalies, crime stories, and more, but thanks to the hosts' knack for comedy, these discussions will always end up having a light and humorous approach! If you're keen on catching the Leyendas Legendarias in person, then hurry and secure those tickets now!
Mexico's goofiest trio Jose Antonio Badia, Eduardo Espinosa, and Mario Arturo Lopez Capistrano, delivers another installment of their hit podcast, this time, they discuss their topics on stage! On Saturday, 18th November 2023, fans can look forward to some interesting subject matters, which may vary from strange events to paranormal anomalies, true crime, and many more. This time, the audience will witness all of these discussions in person. The live version of Leyendas Legendarias will also have some fun audience interaction, so beware, you might just be put in the spotlight!
The weekly comedy podcast, broadcasted and produced in Ciudad Juarez, Mexico, has been making waves across the Spanish-speaking world. The show explores interesting topics not for the faint of heart, but thanks to the hosts' sense of humor, the discussions are not always doom and gloom. Each episode has the same format – the main host, Badia, delivers all the information, while his co-hosts Espinosa and Capistrano bring their opinions, hunches, and whatnot to the table. The stories are often met with humor and sarcasm, making Leyendas Legendarias a mix of comedy and horror.
The show's unique format resonated well with its Mexican audience and other Spanish-speaking countries. Soon enough, the podcast started to gain traction in the U.S., making it one of listened to Spanish-language podcasts in North America. Mind you, these are not just three random comedians talking about a topic aimlessly. For instance, Badia is a passionate paranormal researcher on top of his professions as a comedian, writer, and actor. His natural curiosity about mystery, the occult, and anything strange has made him one of the best podcasters to discuss such topics. Meanwhile, his co-hosts are also accomplished comedians who have established other successful projects beyond Leyendas Legendarias.
The highly-anticipated show will take over the Majestic Theatre Dallas on Saturday, 18th November 2023. The beloved theater is the perfect venue for the sensational live event thanks to its state-of-the-art facilities and top-tier sound and light system. This facility ensures that both performers and the audience have the ultimate entertainment experience!
If you want to see the iconic podcast Leyendas Legendarias up close and in person. You better hurry and secure your tickets now before they're gone! Catch Leyendas Legendarias at the Majestic Theatre Dallas by clicking on the Get Tickets link now!